Take the risk of connection; let go of the risk of separation.
John Zinsser wants us to wake up, and really "connect". In this eye-opener, John goes out on a limb and challenges the audience to have real connection in this world. He reshapes our understanding of what we truly risk on a day-to-day, to help us understand the need for connecting as a means for growth, and trusting others on the outskirt of separation.
Video by: Jay Wayne Productions, in collaboration with: Mac Kilduff
Photo by: Elizabeth Ervin
About the speaker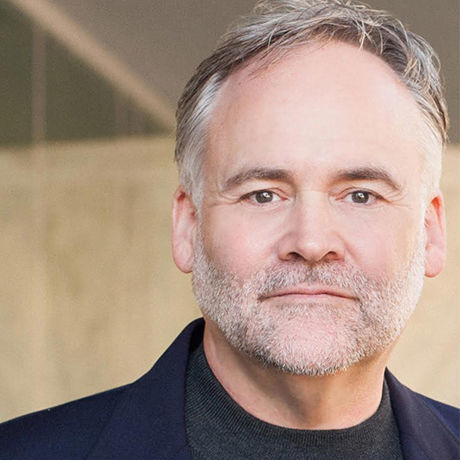 One moment forged my professional purpose and personal outlook. It is a simple story (that's unacceptably common).
Here it is: I faced a nasty problem, forced on me by another person. The help I needed — connection and communication — wasn't there. That turbocharged the challenge.
Like all conflicts though, opportunity and transformation were spliced into the incident's DNA. It's spliced into me too.
That's why Fortune 500 companies like Baker Hughes, IBM and Shell Oil, as well as global companies like Novo Nordisk and OMV-Petrom and others including Blackbaud, ICANN, and Fidelity Investments turn to me when they want to innovate their process and humanize their organizations.
My work clarifies intentions, perspectives and messages, helping those I'm with to realize what they most need to say, to feel or to do. We don't chase happy. Together we forge better.
It's great work that I've been honored to do for 25 years since co-founding Pacifica Human Communications, LLC..
And it all emerges from that first challenge, that crisis and what it taught me about getting good out of bad.
That's what I mean when I say conflict benefit. It is not a just a tag line or my domain name. It's my story.
I think your story relates. Do you? Shall we find out…
Favorite quotes from this talk See all
"

Are you separating and defending yourself, isolating yourself from feeling, from hurting? Have you kept yourself from beauty? I hope not. Because you all are the designers, the artists, the authors, the builders. I hope you take that risk to stay connected to beauty. — John Zinsser
"

One of the things that's so cool about 'RISK' is that it's a concept, a verb, and it's a feeling. And if you don't get in touch with that feeling of 'risk', I don't know if you're living. — John Zinsser
"

Separation is no longer an acceptable risk. — John Zinsser
"

Truthfully, Connection is greater than Separation. Are you at a place where you are ready to bloom with this. Are you at a place where you are willing to risk and grow, and be even more beautiful, to realize that connection. — John Zinsser
"

If this one doesn't start, those many almost can't. — John Zinsser
Photos from this talk See all
navigateleft
navigateright
119

Lovely Attendees







see everyone