Claude G. Théorêt, astrophysicist and CEO of Nexalogy, on the infinitely large and the infinitesimally small
About the speaker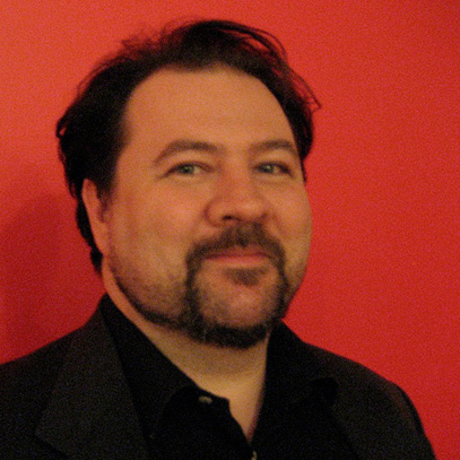 Claude G. Théorêt is an astrophysicist with expertise in the management of innovation.
One of the founding members of McGill University's astronomy department, Claude was ranked first in the astronomy and astrophysics postdoctoral fellowship competition in Québec. He conducted his postdoctoral research at the Collège de France as a member of the prestigious HESS Collaboration. After teaching as a professor of physics and statistics at the American University in Paris, Claude focused his analytical expertise on Co-Word Analysis, Actor Network Theory and their practical applications. Claude has co-authored two papers in Nature, one in Science and his work on the mapping of the Nanotechnology community has been published twice.
Claude is also is the CEO and founder of Nexalogy. He is responsible for sales and for the development of their advanced analysis tools and manages all quantitative analytics.
---
Claude G. Théorêt est un astrophysicien avec une expertise en management de l'innovation.
Membre fondateur du département d'astronomie de l'Université McGill, Claude s'est classé premier au concours de la bourse postcodtorale en astronomie et astrophysique au Québec. Il a fait ses recherches postdoctorales au Collège de France en tant que membre de la prestigieuse Collaboration HESS. Après avoir enseigné la physique et les statistiques à la American University in Paris, Claude a orienté son travail sur l'analyse des co-liens et des co-occurrences de termes sur le web, la théorie de l'acteur-réseau et leurs applications pratiques. Claude a été co-auteur de deux articles publiés dans Nature et un dans Science, et son travail sur la cartographie de la communauté de la nanotechnologie a été publié à deux reprises.
Claude est le PDG et fondateur de Nexalogy, une entreprise montréalaise spécialisée en Big Data, où il s'occupe des ventes et du développement des outils d'analyse avancée qui font la renommée de la firme.
Favorite quotes from this talk See all
"

The infinitely large is actually determined and constrained by the infinitesimally small. — Claude G. Théorêt
Photos from this talk See all
navigateleft
navigateright
Hosted by Planétarium Rio Tinto Alcan
Date
Videographer Pierre-Antoine Lafon-Simard
Photographer John Bowie
Photographer Laurence Girard
11

Lovely Attendees






see everyone