Ashland Viscosi
November 30, 8:00am - 9:30am CST. Hosted at Gold Rush Vinyl
part of a series on Restart
About the speaker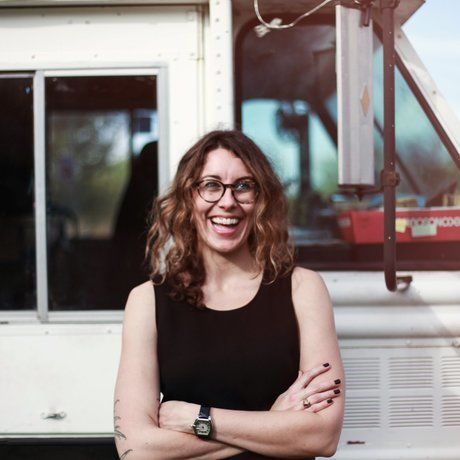 Ashland is the founder of Creatives Meet Business (CMB), an event and podcast series based in Austin for creatives of all disciplines to define themselves as artists and creatives AND small business owners. The event series helps anyone wanting to make a living as a maker learn how to become sustainable in their artistic craft. She also hosts, produces, and edits the Creatives Meet Business podcast.
Ashland values collaboration, connectivity, and accessibility of knowledge and information and wanted to create something unique for the community. The result was CMBXP, an annual three-day experience featuring over 50 hands-on workshops that helps artists and creatives in real-time with artistry, business, marketing, and storytelling.
Before founding both CMB and CMBXP, Ashland worked in film and production. At the same time, she honed her fundraising, marketing, and event production skills during her years at an arts-based non-profit. If that wasn't enough, she also volunteers as the Sponsor Relations Coordinator with the ATX Television Festival and moderates at the Austin Film Festival.
She also really loves cheese plates.
Local partners
With coffee beans sourced globally and roasted in Spicewood, TX, Cuvée Coffee is committed to quality, sustainable, and direct relationship coffee. Cuvée was the first coffee company to offer nitro cold brew in a can.
Spredfast creates social media management software for enterprise brands. Their mission is to connect global brands to the people they care about most.
Location
Hosted at Gold Rush Vinyl
1321 Rutherford Lane, Suite 130
Austin, Texas 78753
When November 30, 2018
8:00am - 9:30am