Trevor Hughes
May 31, 8:30am - 10:00am EDT. Hosted at The Music Hall Loft
part of a series on Preserve
About the speaker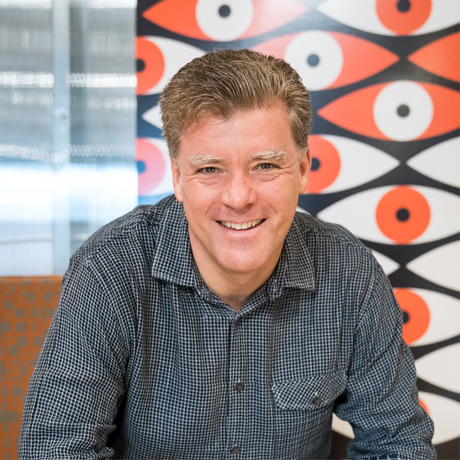 The Preserve of Privacy
How I use art and design to understand, explain and improve privacy in a digital world.
We all understand privacy on a human level in our daily lives. We close doors, pull blinds, and share secrets with friends and lovers. We create safe spaces – preserves – where we can explore our creativity, our identity, and build trusting and intimate relationships. But the digital revolution has disrupted how we understand and create these preserves. We are increasingly unclear as to when and where our lives are actually private.
As a business leader and lawyer working in privacy, I struggled to convey the complexity of privacy on deeply human terms. And then I found the great power of art in this challenging field.
In this talk, we will explore how art helped me understand the social tensions at the bleeding edge of technological innovation. We will learn how art can allow complex issues to sit, awkwardly unresolved, and demand our best thinking. And we will see how I have used art to protect "preserves" for privacy – places where, in our analog or digital lives, we can find rest, repose and safety.
Local partners
Additional details
This event is free, but advance registration is required. Registration opens at 9am on the Monday before the event. Please sign up for our newsletter to be notified when registration is open.
The event is held at The Music Hall LOFT. Doors open at 8:30. Coffee will be served 8:30-9am. Talk begins at 9am and event ends at 10am. There is abundant paid parking behind the Music Hall Loft and on surrounding side streets.
CreativeMornings Portsmouth is a platform for individuals to share their own truths/stories as they define it. The viewpoints and opinions expressed by any individual do not represent or reflect larger viewpoints or opinions by the CreativeMornings organization or any local chapter and not should be taken as universal truths or professional advice of any kind.
Location
Hosted at The Music Hall Loft
131 Congress St
Portsmouth, NH 03801
When May 31, 2019
8:30am - 10:00am