Scott McCormick - DIVERGENT
– Hosted at A Digital-Gathering!
part of a series on Divergent
About the speaker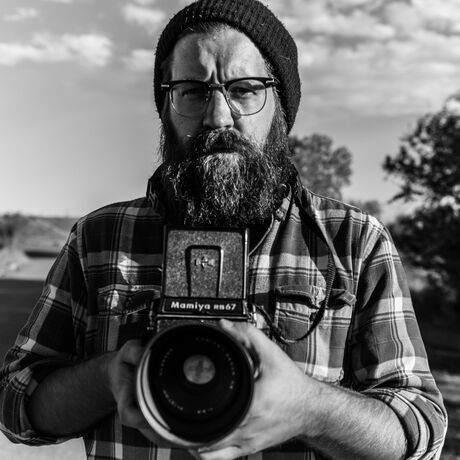 We are joined by Scott McCormick to explore February's world-wide theme of DIVERGENT!
Is life a choose-your-own-adventure tale where we can intentionally take the path less traveled? Or are we set on a trajectory of convention, and just along for the ride?
Think about all of the divergent paths you've come across and avoided during your life. Think about the ones you've courageously taken. Think about the unexpected diversions you can only see in hindsight.
Now, think about all of the possible divergent paths Scott McCormick has taken - some accidental, many on purpose as a creative discipline - on his journey designing visuals for some of the most iconic musicians and brands of our time.
…hear about one divergent path after another, somehow all converging together on February 19th, 2021, as Scott shares his story being a musician, a photographer, a brand strategist, a visual artist, a human, a father, a creative, and narrates an unconventionally creative tale in "choose-your-own-adventure" format.
YOU AS THE LISTENER will direct Scott's narrative, actively choosing various trajectories of creativity and human discovery and noticing what becomes possible at the ultimate convergence of those once random paths…
Local partners
Additional details
Scott McCormick was born in Waukegan, Illinois and started playing the piano at the age of 10. At age 13, he began his 21-year music career by playing gospel churches on the southside of Chicago. Since then, he's performed with the Chicago Symphony Orchestra, written/scored for ESPN and Disney, and led and performed in the internationally-touring band, Boulder Acoustic Society. He's taught alongside Grammy, Tony, and Academy Award-winning artists at Boys & Girls Club of Greater Washington in tandem with Julliard School of Music. However, in 2011, he found himself burnt out and began a new career — starting his company, McCormick Photos & Design.
In 10 years, McCormick has photographed, designed, and directed over 350 album covers. Such world-renowned artists he's worked with include: String Cheese Incident, Railroad Earth, Mandolin Orange, Gregory Alan Isakov, Big Head Todd and The Monsters, and Infamous Stringdusters. Infamous Stringdusters' "Laws Of Gravity" took home a Grammy in 2017, and the following year, Gregory Alan Isakov's "Evening Machines" was nominated. In 2016, McCormick won IBMA's "Best Graphic Designer" for Infamous Stringdusters' album "Ladies and Gentlemen," and was nominated again for the award the following year. He also developed the branding for Smithsonian's Broadway Musical "Qadar."
Scott can be found building sets, miniatures, expansive props, backdrops, and elaborate costumes to create a unique photographic vision from real elements. In 2020, he decided to depart from music photography and pursue a career in fine art photography. He is currently working on his featured solo exhibition at Leon Gallery on March 13, 2021 for MCA's "Month of Photography." He works with startups and mid-level companies to define brand aesthetic and assists with marketing. His most recent Denver clients include Atomic Cowboy, Clinica Tepeyac, Swallow Hill Music, and Boost Counseling & Consulting. His photos and art have been seen in Rolling Stone, Vogue, The New Yorker, MTV, Vibe, and in Times Square.
Location
Hosted at A Digital-Gathering!
Somewhere in the comfort of your home
Planet Earth, United States
When
–