Sarah Pessin
– Hosted at University of Denver Anderson Academic Commons
part of a series on Ethics
About the speaker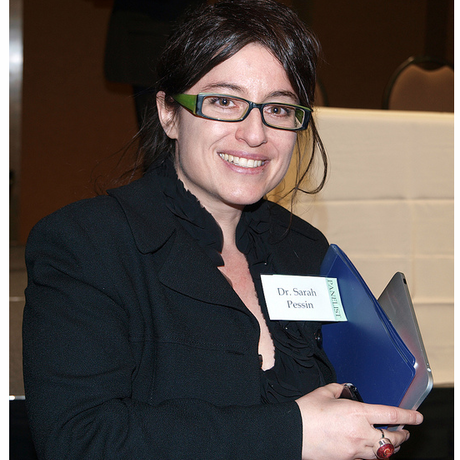 Dr. Sarah Pessin is Professor of Philosophy and Judaic Studies and the Director of the Center for Judaic Studies at the University of Denver (DU). Sarah works on topics in philosophy and theology with an emphasis on the role of concepts like exile and fragility in personal identity and inter-human community-making. Sarah has strong interests in inter-cultural dialogue, and served as the creative director for the development of DU's Holocaust Memorial Social Action Site which aims to build bridges across diverse communities in Colorado. The author of numerous publications (including her recent book, Ibn Gabirol's Theology of Desire (Cambridge University Press, 2013)), Sarah is broadly interested in the sacred nature of inter-human response, and is currently working on a range of projects, including a study of the limits of forgiveness and non-forgiveness.
Local partners
The University of Denver Libraries connect students, faculty, staff, and the broader University community to knowledge in all forms. It supports teaching, research, scholarship, and creative endeavors by providing diverse resources and services for all stages of the information lifecycle. By so doing, we preserve our varied cultural heritage, facilitate lifelong learning, and inspire our students and faculty to question, contemplate, and engage.
Housed within the three-year old Anderson Academic Commons, the University Libraries joins other academic support services to offer key resources in one convenient campus location. The Commons provides and promotes collaborative discovery, technology-infused spaces, and community-wide learning and engagement to support 21st century scholars and learners. Check out the University Libraries' website or Facebook page for more on happenings, news, and events.
Assembly is a community for like-minded creative and entrepreneurial individuals to work and create. The space is anchored in a well thought out floor plan featuring great views, plenty of light, and ample space. Custom sit-stand workstations, public and private collaboration spaces, and attention to small details combine to create a fun yet productive atmosphere. In addition to standard amenities, Assembly also provides access to an outdoor pool and fitness facility, a well equipped break room shared with the adjacent offices of Tack Mobile, and a reservable event space.
Additional details
Ethics without Ethics: Optics (not Rules) for Responsive/Responsible Living
Ethics normally refers to rules for living—rules derived from human reasoning (such as: act in a way that maximizes positive outcomes for the greatest number of people) or rules derived from divine command (such as: act in whatever way religious tradition x says that God wants you to act). Either way, rules are rules. In this talk, we explore an alternative view of ethics in Emmanuel Levinas (1906-1995) for whom a certain vision of the self + a certain way of living in light of that vision of the self bring one to a committed life of responsive/responsible action without rules.
Location