Robin Abbey
May 26, 8:30am - 10:00am BST. Hosted at City Art Centre
part of a series on Serendipity
About the speaker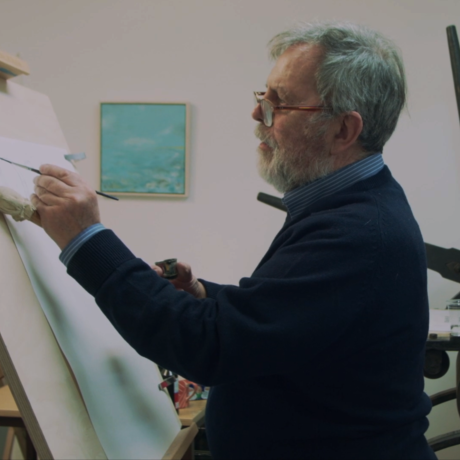 Robin Abbey was born into a farming family in Dorset in 1948. Ever since he can remember, he has been interested in all forms of lettering. Working with his mentor, Bev Blackmore in his sign-making business in Taunton he was thereafter, graphic designer at Wiltshire County council's Printing Office, signwriter at Dunlop Rubber Co. in Birmingham, proof-reading at Barnicott's printers in Taunton, and Wheaton's of Exeter.
"I would copy the headlines from the paper, and whilst still at school in Bridgwater, Somerset, I painted a placard, which read 'Farm Workers demand £7 now' for the annual Martyrs rally at Tolpuddle. I went on to grammar school, and Somerset College of Art, gaining a City & Guilds in typographic design. All my working life I have been involved with printing or lettering of some kind."
A serious life-style change in 1999, brought him to Edinburgh, where he decided to 'go for it!' From 2001 to the present he has been dedicated full time to what he knows best – signwriting!
Local partners
Additional details
Win a sign lettered by the speaker himself! Be sure to bring a bit of change for our charity raffle and you could walk home with a beautiful hand-lettered signed produced by our speaker specially for this event!
Location
Hosted at City Art Centre
2 Market Street
Edinburgh, Scotland EH11DE
When May 26, 2017
8:30am - 10:00am