RVA Talks Nature
May 15, 8:30am - 10:00am EDT. Hosted at Your home
part of a series on Nature
About the speaker
KELLI LEMON is a "Social Consultant" that is passionate about changing how people "LIVE" Richmond!
Formerly the Business Manager of Mama J's restaurant, Kelli now owns, Urban Hang Suite RVA, her own social cafe, connecting people through coffee and culture. She is an on air personality for Radio One Richmond's Kiss FM and iPower92.1 and hosts a weekly podcast called "Coffee with Strangers".
Kelli was our January 2017 #CMmystery speaker and we've invited her back for this virtual gathering to explore the nature of the times with us.
REBECCA THOMAS is a veteran entrepreneur, expert problem-solver and writer of useful things. Her entrepreneurial career began at twenty-four with a small real estate firm. In 2005 she opened a retail wine bar that grew into a 150 seat restaurant and recently closed its doors. In 2016, Rebecca began consulting to help select clients access the mentorship and clarity that made a difference throughout her own career.
As a freelance writer, Rebecca maintains a weekly email blog on the subject of what makes a good life. Her work centers on the idea that the examination of the self is a worthwhile endeavor that can contribute a greater good to society at large.
In March 2019, Rebecca showed us how to flow like water. We are glad to have her back, naturally.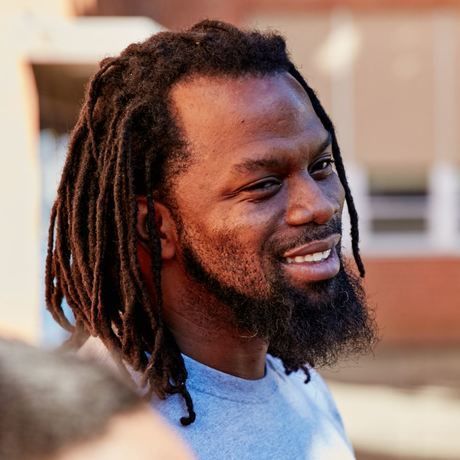 DURON CHAVIS started his career in community advocacy as first a volunteer then an employee of the Black History Museum and Cultural Center of VA.
Presently Chavis is engaged in coordinating innovative and dynamic initiatives around the topics of urban agriculture and local food systems in a culturally relevant way. In 2009 Chavis launched the Richmond Noir Market, a Saturday farmer's market targeting low-income communities located in what the USDA has designated as food deserts in Richmond Virginia. 2012 marked the development his first community garden; which subsequently led to the development of urban farms, urban orchards, urban vineyards and work in poverty mitigation, workforce development, health and racial equity.
Duron was our March 2017 #CMtaboo speaker and he's back to talk more about nature.
Local partners
Additional details
A VIRTUAL GATHERING
We've invited some of our past speakers to join us to explore Nature with us.
Kelli Lemon [#CMmystery]
Rebecca Thomas [#CMwater]
Duron Chavis [#CMtaboo]
For this virtual event, we'll be gathering via Zoom. Registered attendees will be emailed a protected link shortly before the event.
Location
Hosted at Your home
123 Wash Your Hands Road
Richmond, VA United States 23230
When May 15, 2020
8:30am - 10:00am