About the speaker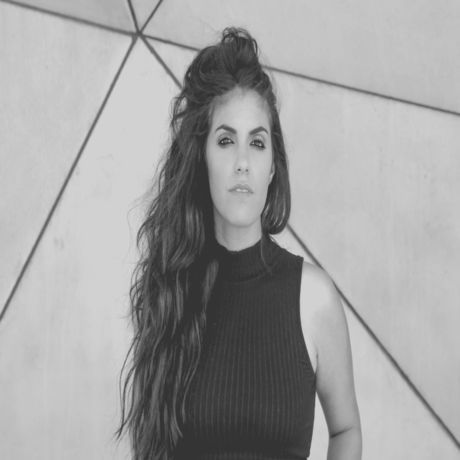 מאיה בואנוס, יוצרת, במאית ושחקנית. בוגרת החוג ללימודי התיאטרון באוניברסיטה העברית ובוגרת תואר שני בהצטיינות במסלול שחקן-יוצר- חוקר באוניברסיטת תל אביב. כמו כן, למדה משחק וקולנוע במכללת סנטה מוניקה שבלוס- אנג'לס, בעודה מכהנת בתור אחראית הסברה בקונסוליה הישראלית וכן, השלימה שנת לימודי משחק בבית צבי.
שיחקה בפרויקטים שונים בתיאטרון ועבור המסך. חברה בקבוצת התיאטרון "חולות" המורכבת מישראלים ומבקשי מקלט, בבימויו של ד"ר חן אלון. מתמחה בתיאטרון דוקומנטרי ובין יצירותיה ניתן לציין את: ״דין סוטה״, ״סינדרום E- קונצרט בשלוש מערכות" (בעקבות משפט אייכמן), "האור האחרון", מופעי ״ללכת לעיבוד״, ״המקום ינחם אתכם״ (בעקבות פרשת ילדי תימן, המזרח והבלקן), "Mind Your Step" ו״בלילה ההוא״. מנהלת אמנותית אירועים רבים וייסדה את האנסמבל, Buenos אנסמבל, אנסמבל ירושלמי המורכב משחקנים ומוזיקאים. בקיץ 2017 השתתפה בסמינר הבמאים הבינלאומי Directors Lab שבשיקגו.
בימים אלה, עובדת מאיה על תכנית המאיץ הראשונה מסוגה לבמאיות ובמאים צעירים, יחד עם איגוד במאי התיאטרון בישראל- מתוך האמונה כי הבמאי הוא למעשה מנהיג בקהילתו.
Maya Buenos, a director, writer and actress. Graduatad M.F.A from Tel- Aviv University, having achieved First class honors. Studied Acting and Cinema at Santa Monica College in Los Angeles, while holding a position at the Consulate General of Israel. Buenos participates as an actress in productions for screen and stage. She was chosen last summer to lead the Hebrew Journey of the "Dissolving Boundaries Journeys" at the "Mekudeshet" Festival.
A member of "Holot Theatre", a group of asylum seekers and Israelis led by Dr. Chen Alon. Specialising in documentary theatre. Wrote and directed the shows: ״Din Sotah״, "Last Light", "E Syndrome, a Concert in Three Acts" (follows the Eichmann trial), "May This House Comfort You" (follows the Yemenite, Eastern and Balkan children's affair), "Mind Your Step" and ״That Night״.
She's currently developing the very first 'accelerator program' for budding young theatre directors, alongside the Theatre Director's Union of Israel. This is part of her goal to establish these directors as leaders in their community.
Buenos participated in the International Directors Lab in Chicago, established the "Buenos Ensemble" for theatre and music performers and acts as the artistic director of many events.
Favorite quotes from this talk
No quotes yet. Sign in to tag a quote!
Hosted by Beit Alliance
Date
66

Lovely Attendees








see everyone