Margaret Cyphers
March 9, 8:30am - 10:00am MST. Hosted at Denver Art Museum: Hamilton Building, Lewis I. Sharp Auditorium
part of a series on Courage
About the speaker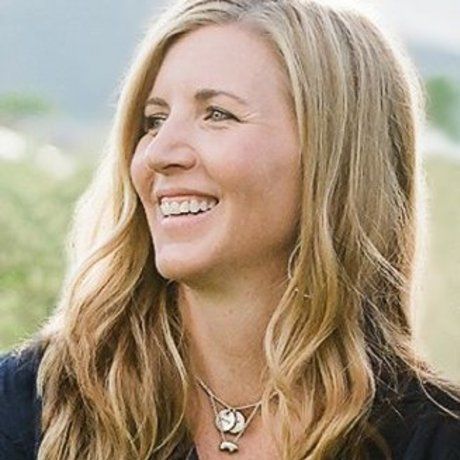 Margaret Cyphers brings over 20 years of experience in product design, interactive design, and branding to her role as Creative Director and Head of UX for Google's G Suite. Her career also includes work at advertising giant Campbell Mithun and interactive pioneer AGENCY.COM and has touched worldwide brands including Disney, Sprint, 3M, Frigidaire, Recreation.gov, Little League, Pioneer, GoPro Mountain Games, Vail Resorts, and Ironman.
Margaret's success stems from her dynamic leadership style, innovative concept development, and design vision that deliver powerful, effective solutions. Her talent in leading design teams generates innovative solutions that align both user experience and business goals. She has been recognized by her peers for her leadership, dedication, and design skills. Margaret has received honors from Communication Arts, Addys, Facebook Studios, and Art Directors Club.
Local partners
Savvy Global is a boutique creative recruitment consultancy with an international perspective on the ever-changing global market. With offices in Hong Kong, Singapore, New York, and Denver, our forte is providing permanent, contract, and freelance talent solutions in Architecture, Interiors, Digital, Media, Graphics, Product, Fashion, Marketing & PR.
The Denver Art Museum is an educational, nonprofit resource that sparks creative thinking and expression through transformative experiences with art. Its holdings reflect the city and region—and provide invaluable ways for the community to learn about cultures from around the world. Check out the world-class collections, take your toddler for a playdate, experience a jam session in the gallery, and much more. For museum information, call 720-865-5000 or visit www.denverartmuseum.org.
The Denver Art Museum is excited to host Creative Mornings. There is ample parking in the Cultural Complex Garage located off 12th avenue between Broadway and Bannock and on the street at 2-hour meters. Full details on how to get to the museum can be found here. Please enter the museum through the Hamilton Building entrance, south of 13th avenue.
Ad Club Colorado provides career-boosting and fun networking events through regular social gatherings. Something about Colorado draws flocks of artists, musicians, innovators, and people with plenty of creative bones in their creative bodies. Come be with the over 400 members of our group who are the guiding force for advertising today, tomorrow, and beyond.
Additional details
Living a creative life requires courage - courage to stick with it when you're still honing your craft, courage to keep going after you've failed, and courage to take risks instead of playing it safe. Come and hear about the way courage has shaped and impacted the creative career of Margaret Cyphers, Creative Director and Head of UX for Google's G Suite.
Location