Helping others while helping yourself, with the GoodGym's Tom Harman
– Hosted at Your Home or Office | Zoom
part of a series on Promise
About the speaker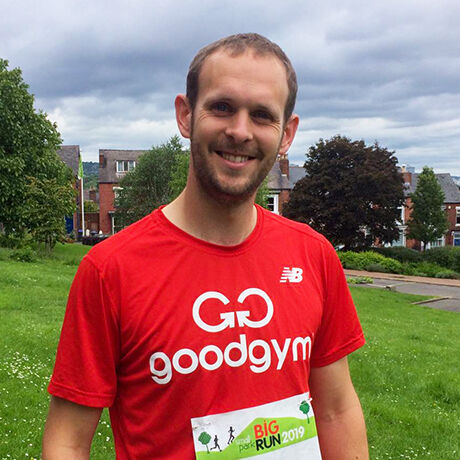 If you're still mulling over what your new year's resolution could be, this event will definitely inspire you. We're kicking off the New Year (and the first theme of the year, Promise) with Tom Harman, a volunteer for the charity and running group GoodGym.
Founded in 2009 by Ivo Gormley, who got the idea while running to visit an older man called Terry, bringing him his newspaper and helping with shopping. This triggered a lightbulb moment for Ivo. "Why do we waste energy at a gym when that energy can be put into helping the community?" and so this is how the idea of "doing good to get fit" was born.
Now thousands of people across the country volunteer with GoodGym, running to local community groups and charities to put their energy into helping others, checking in on the elderly and isolated and serving the needs of the local community.
The Sheffield GoodGym club was started three years ago and now has well over 100 members. Attracting runners at all levels the GoodGym is so much more than a charity or a running club – it's also a support network, bringing together students, park rangers, pilots, florists, nurses, barristers, teachers and anyone with a will to help others and get fit doing so. It doesn't matter who's fastest or who can run the furthest – we run together and support each other to achieve personal fitness goals.
Additional details
LIVE AND ONLINE
Join us via Zoom for our first event of the year.
Similar to our in-person events, this is a ticketed event so make sure your are registered to attend.
The Zoom link will be shared with all registered attendees around 8pm the evening before the talk. If you register after 8pm we cannot guarantee that we will be able to send you the link. The link will be emailed to the address you have registered with us.
Make sure you're following our socials for the latest event information!
Location