Kim Werker discusses how to turn failure into a personal success
Kim discusses the nature of failure and how we perceive failure within ourselves. She dives into how to over come failure and turn it into personal success.
About the speaker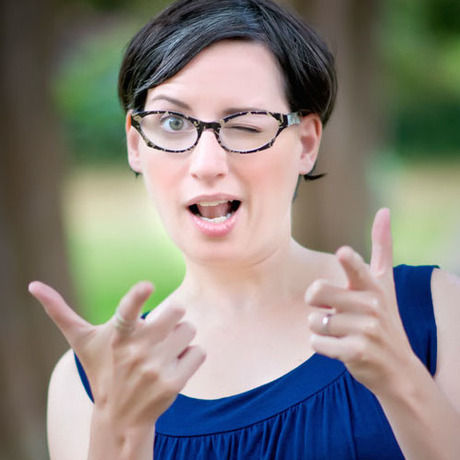 Kim Werker is a writer and freelance editor who tries to make something – anything – every day. Many of those things are awful; some are not. Her latest book, Make It Mighty Ugly: Exercises & Advice for Getting Creative Even When It Ain't Pretty, will come out at the end of August. Say hi and catch up at www.kimwerker.com.
How do you define creativity and apply it in your career? I don't define creativity; I'm not terribly concerned with an exact definition, so I think of it very generally as having to do with solving problems, and I leave the pondering of more precise definitions to other people. In my career, I strive to strike a balance between expressing myself and reaching others. As a writer, I try to avoid shouting dramatically into a void. Rather, I try to say what I need to say in a manner that allows/inspires/enables other people to engage with it in some way. That's the problem I try to solve every day, which is the context in which I consider my work to be creative. My career is more than trying to be a successful writer, though, and the problem I try to solve in everything I do is the problem of deciding not to create. Whether a person's creative act might be figuring out how to redesign a spreadsheet at work or how to fill a 3x4-foot canvas for a gallery show, there's always a struggle involved, beginning with the decision to take on the problem in the first place. I'm starting to ramble here. I will not spiral down into esoteric or erudite philosophizing in my talk.
Where do you find your best creative inspiration? "Inspiration" is another of those words I find problematic! When I was 21 and went to my first big American National Park, I was appalled to find a spot called Inspiration Point. I felt no inspiration there! Why did the sign-maker and park-planner assume I would? How insulting. No. As someone who rarely finds "typical" things to be inspiring (the Grand Canyon? Unmoved.), I try not to think about inspiration at all, ever. Sometimes I'm compelled to create, sometimes I'm not. So sometimes I sit for hours writing feverishly and I forget to eat or go pee, and sometimes I watch entire seasons of dark, brooding shows on Netflix without feeling like making anything. By not concerning myself with trying to find inspiration, I find those dark times down the Netflix rabbit hole happen less frequently than when I spend significant energy trying to remain "inspired".
What's the one creative advice or tip you wish you'd known as a young person? That I am, as all people are in some way or another, creative in the first place. I spent a lot of angst-ridden years as a young person concerned that I was nothing like the talented artsy people I saw all around me. (I've also given up being at all concerned with "talent".) I'd sit my young self down and say, "Kim, quit your fretting about wanting to be creative. You are. There's no one – or dozen – ways to do it, you just do it. Everyone does it differently, so get over yourself. Stop thinking, start doing."
Who would you like to hear speak at CreativeMornings? Omer Arbel. Katrina Pacey. Jessica Glesby.
What are you reading these days? I'm reading a book called The Antidote: Happiness for People Who Can't Stand Positive Thinking, by Oliver Burkeman. I've been reading it for months, because I hate the idea of being done with it. The book is, generally speaking, about how accepting the crap parts of life is a surer root of happiness than forcing the crap out in favour of so-called positive thinking. I encourage people to make ugly things on purpose, so it's no surprise that a book with this premise would resonate with me. But it's also a very well researched and -written book. I've learned a lot from reading it so far, and I've recommended it pretty much to every human being.
What has been one of your biggest Aha! moments in life? I only remember the big ones. Here are a few: I had trouble saying the word "world" when I was a kid – too many glide sounds, I think. I remember that I was sitting next to my toy box and playing with a doll when I was around five years old and I pronounced the word properly for the first time. I felt so free and capable! (I suppose I've always been a bit obsessed with words.) I remember when I discovered that Andre the Giant talked funny not because of his gigantism but because he was French and had an accent. That may not be the most politically correct thing to mention, but it was a big eye-opener for me, because it made me very keenly aware of the automatic assumptions I make all the time without thinking. After that realization, I've tried hard to notice those assumptions, and question them till they become more conscious or just go away. I had a very subtle aha! moment this year (I suppose its subtlety means it wasn't actually an aha! moment, but, well, I'm breaking the rules all over the place) when I discovered that I can make very concrete commitments in regards to my personal practice of making stuff, and that I not only derive satisfaction from the commitment, but that it's also immensely freeing. (Which is, naturally, hardly a unique experience. It is, however, something I'll be speaking about in my talk.)
Photo credit - Miranda Lievers Blue Olive Photography
Favorite quotes from this talk See all
"

I am a girl who cannot make what I see in my mind. — Kim Werker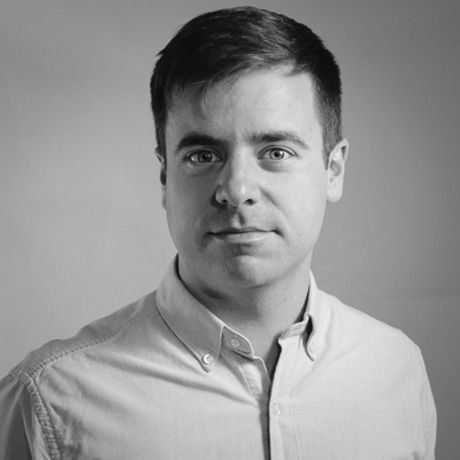 added by
Josh Nychuk
Photos from this talk See all
navigateleft
navigateright
196

Lovely Attendees






see everyone