Katie Boyd
November 16, 8:30am - 10:00am EST. Hosted at WeWork Mass Ave
part of a series on Restart
About the speaker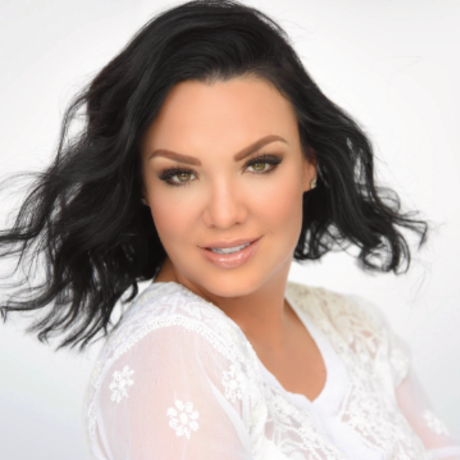 Katie Boyd is a world-renowned fitness, nutrition, spiritual, and lifestyle coach with over two decades of experience. She starred in her own TV show, "Wicked Fit" (televised on E!, Style and Bravo); was a guest on the Dr. Oz Show; and has been featured in O Magazine, Life & Style Magazine, US Weekly, Boston Magazine, Boston Herald and The Boston Globe. She recently launched her weekly Podcast, "Ambitchious" in which she redefines the word "Bitch" from the derogatory to the empowered acronym, Being In Total Control of Herself. [*]
Katie has owned her own business since she was 18, holds degrees in Nutrition and Exercise Science but believes that her best (and most authentic) education was (and still is) trial by fire. Failure and loss have been her greatest teachers in business and personal life. She lost her over 30,000-word manuscript earlier this year and had to rewrite the entire thing from scraps and memory. Her book, "Ambitchious," will be released in early 2019.
Katie is the QUEEN of RESTARTING - having spent the majority of her life energy reinventing herself (and her clients) through the art of death and rebirth.
Her friends adoringly define her as strong-willed, stubborn, and someone who "tells it like it is." She drops knowledge with humor and unconditional love and specializes in self-care, spirituality, and wellness. Her motto is, "I can give you the best meal plan and training regimen but if you are not training your spiritual muscles, nothing will ever bring you the feeling of true success or happiness."
Katie uses Five Desired Feelings to make all of her life and business decisions - Freedom, Vitality, Progression, Wealth, and Focus. She is strictly Keto but when she does stray off of her meal plan, she does it deliberately with wine from the Chateau Neuf-du-Pape region of France, where she spent 3 fabulous weeks this past summer. In the last few years, she has given away, sold or donated over 70% or her possessions and is a true "essentialist."
Katie is a self-proclaimed "funny girl" with a potty mouth, but it's all in the name of entertainment and shock value—she believes the occasional F-bomb can break people out of their mundane patterns.
Most days you can find Katie at her wellness center hosting sound healings using the Crystal tone bowls as well as putting her classical vocal training to good use by singing Kirtan chants during these empowering live events. She currently resides in Windham, New Hampshire with her husband Matt, a two-time world champion fighter. Their 21-year-old daughter, Karina, is a senior at Boston University's Questrom Business School, and she has an adorable pink-faced Boston Terrier, named Pearl.
Local partners
Additional details
November's theme is RESTART
I need to disconnect. There's too much noise in my head. I am burning out. I need space to rethink everything. I need a hard reset.
Exhaustion is like dehydration—when you feel it, you've gone too far.
So we finally cave in and heed the words of people who've found their centers again: take a trip into nature, go for walks, unplug completely.
The challenge with restarting is that we often save it for the end rather than creating pockets throughout our weeks where we prioritize reflection and solitude.
Restarting is essential. It's a way to digest experiences, reflect and cultivate self-awareness, and remind ourselves that life is to be enjoyed. It's refreshing and feeds greater intention and momentum into our creative endeavors.
If you find yourself feeling like you're on a treadmill with an invisible hand increasing the velocity, remind yourself: only you have the power to get off and recalibrate.
Our global exploration of Restart was chosen by our Cologne chapter and illustrated by Marie Maerz. Thank you to Adobe for empowering the global creative community this month.
Location
Hosted at WeWork Mass Ave
625 Massachusetts Ave
Cambridge, Massachusetts 02139
When November 16, 2018
8:30am - 10:00am