Jessica Sanchez
July 20, 8:30am - 10:00am EDT. Hosted at HistoryMiami Museum
part of a series on Intention
About the speaker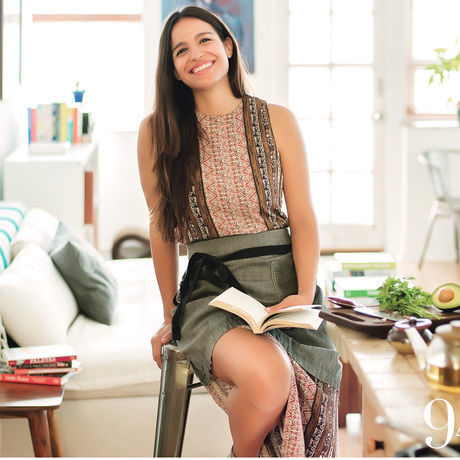 Jessica Sanchez is a Colombian-American entrepreneur, holding a Bachelors in Economics from University of Florida and a Masters in Finance from Florida International University. After five years as a financial analyst, Jessica began to invest in real estate and opened her own restaurant, Loba, in Miami's MiMo district. Due to Loba's success, Jessica was selected as Zagat's 30 under 30, which led to an invitation to host Zagat's first video series 'FoodWays'. Traveling to different cities, Jessica captured how food and culture combine to play a crucial role in the fabric of this country. A second season of 'FoodWays: United We Dine' was funded by Google and released in 2017.
Jessica is currently producing her own show 'Spark', which will be released mid-2018.
Local partners
HistoryMiami Museum, a Smithsonian Affiliate, is the premier cultural institution committed to collecting, preserving and celebrating Miami's history as the unique crossroads of the Americas.
Through exhibitions, artistic endeavors, city tours, education, research, collections and publications, HistoryMiami Museum works to help everyone understand the importance of the past in shaping Miami's future.
HistoryMiami Museum connects people by telling the stories of Miami's communities, individuals, places and events.
Location
Hosted at HistoryMiami Museum
101 West Flagler Street
Miami, Florida 33130
When July 20, 2018
8:30am - 10:00am