About the speaker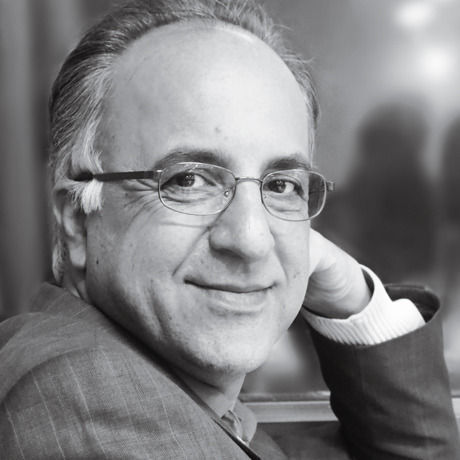 Experienced in web, e-commerce, payment services, banking and finance, Hassan Eta'at is CEO of a payment service provider company in Iran. He has 22 years of hands-on experience as owner-manager. In addition of official jobs in his resume, such as marketing manager of "System Group" (Iran's leading software company) and general manager of "Iran Office Machines Co.", he had participation in board of enterprise businesses and private banks, like "Middle East Bank", as the member of board or consultant. He has deep knowledge of Internet/web technology and innovative approach to develop new opportunities within cyber space. he helps companies to make their strategic plan, marketing plan, sales policy and advertising campaigns. Also he is authorized teacher of Tim Clark's "Business Model You". Hassan helps people to direct their ideas from "Hmm" to "Wow"!
حسن اطاعت مدیرعامل «شرکت ایده‌های نوین پارسیان» است و به مدت ۲۲ سال به عنوان مالک و مدیر کسب و کار در زمینه‌های وب، تجارت الکترونیک، خدمات پرداخت، بانکداری الکترونیکی و خدمات اعتباری تجربه کسب کرده است. وی علاوه‌ بر مشاغل رسمی مانند مدیر بازاریابی «گروه شرکت‌های همکاران سیستم» و مدیر فروش اعتباری «صنایع ماشین‌های اداری ایران»، سابقه حضور در هیئت مدیره یا هیئت موسس شرکت‌ها و بانک‌های بزرگ مانند «بانک خاورمیانه» را نیز دارا می‌باشد. وی دارای دانش عمیق در زمینه وب و اینترنت و فناوری اطلاعات و علاقه خلاقانه به توسعه فرصت‌های جدید کسب و کار مبتنی بر وب است. او به شرکت‌ها کمک می‌کند تا اهداف خود را ترسیم کرده و با طراحی برنامه‌ی استراتژیک، برنامه‌ی بازاریابی، سیاست فروش و کمپین‌های تبلیغاتی، در مسیر رسیدن به اهداف گام بردارند. حسن اطاعت مربی مورد تایید تیم کلارک، نویسنده‌ی کتاب «مدل کسب و کار شخصی»، برای تدریس این مدل است. در یک کلام وی به افراد و شرکت‌ها کمک می‌کند تا ایده‌های خود را به مرحله تحقق برسانند.
Favorite quotes from this talk
No quotes yet. Sign in to tag a quote!
Photos from this talk See all
navigateleft
navigateright
97

Lovely Attendees






see everyone