Ghazi Hussein
June 30, 8:30am - 10:00am BST. Hosted at City Art Centre
part of a series on Survival
About the speaker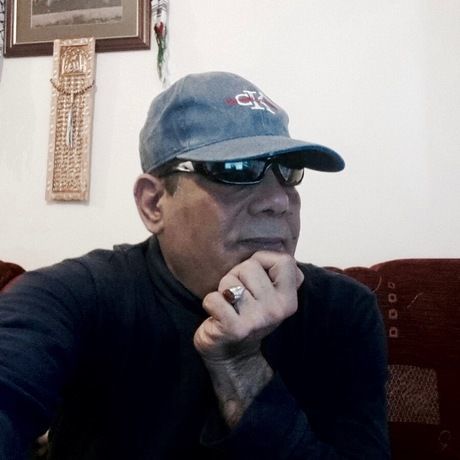 Born to a family in exile from Palestine, Ghazi Hussein was first imprisoned at the age of 14. He was never charged but was 'guilty of carrying thoughts'. Repeatedly imprisoned and tortured over the next 20 years, he says that poetry saved his sanity. Ghazi eventually arrived in Britain with his children in 2000.
A teacher and lecturer who studied philosophy and Arabic grammar, Ghazi's asylum case was originally deemed 'unfounded'. After a three year legal battle, medical evidence of the torture he had endured led to Ghazi and his family being granted refugee status with indefinite leave to stay.
Ghazi is an author, poet and BAFTA award winning playwright. In 2003, Ghazi worked in collaboration with Theatre Workshop on a new play, 'The Jasmine Road' about the relationship between a young International Solidarity Movement (ISM) activist and a Palestinian refugee. The Scotsman described Ghazi's text as 'wonderful, wise and richly sensual'. Since then, he has published "Taking It Like a Man: Torture and Survival a Journey in Poetry", and written and co-directed Trouble Sleeping for BBC2 Scotland.
Although Ghazi and his family have been subjected to physical and verbal racial abuse during their stay in Scotland, he says 'If I still remained in my place of birth…..my voice would be silenced. Here in Scotland I have the opportunity to tell my story, one which I believe is important and relevant to what is happening across the world at this time'.
Ghazi will be approaching the monthly theme of Survival quite literally through his story but also in a broader sense, discussing what it means to survive as a minority today.
Local partners
FreeAgent is award-winning online accounting software that's designed for the way small businesses work. More than 40,000 freelancers and small business owners use FreeAgent every day to track time against projects, raise invoices, file tax returns and just get on with the work they love - not the paperwork.
SCOTLAND'S NO.1 INDEPENDENT DISPLAY COMPANY At Eastern Exhibition & Display we offer creative and practical solutions for any and all types of display. We supply both graphic and exhibition build solutions for both interior and exterior projects and support branding for any type of event. We aim to make our customers' vision a reality and are renowned for delivering the best quality products on time, on budget, every time.
Location
Hosted at City Art Centre
2 Market Street
Edinburgh, Scotland EH11DE
When June 30, 2017
8:30am - 10:00am