Imagination can be a lot more powerful than reality - and also more beautiful and fun.
Charlie tells a story about how the enviable strength of Pippi Longstocking played into her somewhat unconventional approach to overcoming childhood shyness. She also discusses how her love of reading was fostered by her mother, and the impact that this tradition made on her life.
About the speaker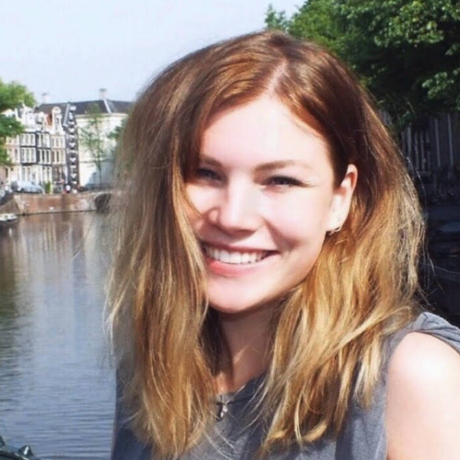 Charlie Roucha (1992) is the founder of the online community Lees een Boek (Read a Book). Lees een Boek celebrates great books and the authors who wrote them. The community connects with its followers by their shared love for literature.
As a child, Charlie was read to every night by her mother. But when she was three years old, she didn't want to wait for bedtime anymore so she taught herself to read. Not because she was some kind of wonderchild, but simply because she was extremely impatient. She wanted to read, always and everywhere and to this day she still does.
Charlie finished her Bachelor Journalism and Creative Writing at the Hogeschool van Amsterdam in 2016. She wrote for Scholieren.com, Nu.nl, PARK Magazine, Spunk.nl. She wrote and worked for the cultural radio program VPRO Nooit Meer Slapen and read her own work at the literair event called Notes of a Dirty Old Man a number of times.
Besides running Lees een Boek, she works as a Social Media and Marketing Specialist at My Bookstore Amsterdam. She writes a monthly personal essay for Touristico.com, is a freelance copywriter, blogger and social media consultant.
Favorite quotes from this talk See all
"

By reading we will develop our imagination which means that we will also increase our empathy levels. And neuroscientists actually found out that when you read fiction you will get this immediate boost of empathy. — Charlie Roucha
"

Don't worry about the believability of your stories. The reader will believe everything you want them to. The only thing you have to make sure is that you create a character with which the reader can empathise. They have to see and recognise something of themselves in the characters. — Charlie Roucha
"

Sometimes when I read books it feels like the author reaching out his hand to me and saying, "Hey, I get it, I've been through this before. I can explain it to you and while I explain to you I just sit next to you and let you know that you're not alone." — Charlie Roucha
"

One night I thought my life would be very different if I was just like Pippi Longstocking. And then I thought what if every time I am anxious or scared to walk up to other kids I just imagined that I was Pippi Longstocking? — Charlie Roucha
Photos from this talk See all
navigateleft
navigateright
99

Lovely Attendees






see everyone