Outgoing and energetic people person. Passionate about events, travel, and music.
Event management, brand activation, making things happen under bizarre circumstances, and creating awesome experiences with limited resources.
Expanding my network! I love meeting new people, but haven't yet figured out how to channel that into making productive business connections.
Your temporary circumstances are not your permanent identity.
Fitting into super tiny spaces. (I am small and foldable.)
Baker! I'd love to bake cakes and pies and tasty treats all day long. (Preferably in a bakery I own myself!)
Dates and times. I can essentially recite my entire agenda for the next many months on command.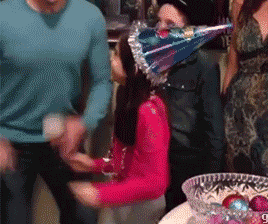 Christina's CreativeMornings activity