Astronautalis
May 18, 8:15am - 10:00am CDT. Hosted at The Commons
part of a series on Commitment
About the speaker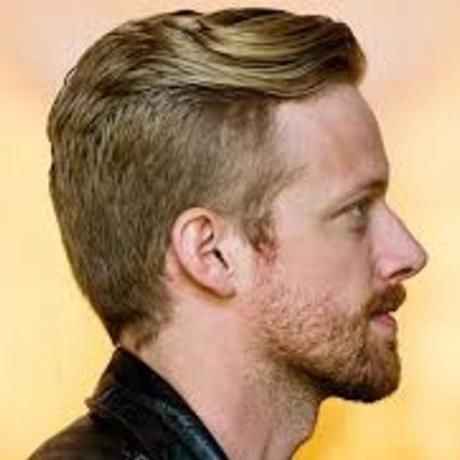 Once you find out that Astronautalis was born to a Texas train man with a nose crooked from bar fights and a pretty Kentucky girl who ran away from home at 17 to become a photographer, it becomes clear that he didn't stumble into the life of a drifter, he was born into it. With a poet uncle who lived off horse betting and hitchhiking, grandfathers who were spies, sailors, and test pilots, and over 500,000 miles of touring under his own belt, you have to wonder where the tales in Astronautalis' music end and the life of Andy Bothwell begins. Currently settled (for now) in Minneapolis, by way of Seattle, by way of Dallas by way of Jacksonville Beach, FL; Bothwell has spent almost every waking moment of the last 7 years, on the road, playing shows, earning scars, collecting/giving tattoos, grinding out a cult like fan base, and living up to his proud, storied, and whiskey soaked blood line.
Having started in music over 20 years ago as a battle rapper, Bothwell's roots are planted firmly in hip-hop, as Astronautalis. Since then, his work has taken him far beyond that moniker, and the back alley battle circuit, with musical collaborations ranging from Tegan Quinn (Tegan & Sara) to P.O.S, side projects with Justin Vernon (Bon Iver) and members of Poliça, and several critically acclaimed, and wildly diverse solo albums produced by John Congleton (St. Vincent, Explosions In The Sky, Earl Sweatshirt). All while maintaining a relentless touring schedule, over 4 continents, 32 countries, and all 50 states; which has lead to partnerships with companies like Harley Davidson, STA Travel, and Coalatree to work as a writer, photographer, brand ambassador, social media influencer, and on-camera host.
Local partners
The Commons is a world-class urban park operated and programmed by Green Minneapolis on behalf of the City of Minneapolis.
Knoll is a constellation of design-driven brands and people, working together with our clients to create inspired modern interiors.
Minny & Paul was founded with a vision to elevate your gift giving and make it easier to share high-quality local products. Featuring all Minnesota makers and brands in their pre-designed and custom boxes, they aim to make the gifting process thoughtful, easy, charming and with a true taste of home.
Additional details
What is the event like? CreativeMornings is about community and inspiration. Come for both! Registration will begin at 8:15am, and we'll have coffee and breakfast ready for you. Coffee time is great for meeting the other CreativeMornings attendees. The talk will start at 9 followed by Q&A. We like giving high-fives.
Yoga in the Park Our friends at Alchemy will be doing a free AFlow exercise session at 8:15am on the lawn. This is a low-intensity session. Please bring your mat if you're interested in participating!
Venue Details We'll have seating for most, but please feel free to bring your own chair or blanket. The park has lots of space that we plan to use for activities.
This Month's Theme: Commitment This month's theme is Commitment, chosen by our Vienna chapter and illustrated by Florine Glück.
Parking? The Commons is located between 4th and 5th Street S and Park Avenue and the Edition Apartments. The park is steps from the U.S. Bank Stadium Light Rail Train station and bus stops serving multiple local and express routes. Convenient bike parking is available at 55 bike racks surrounding the park. A Nice Ride station is located at the corner of 4th Street and Park Avenue during the bike share program's months of operation. Public transit: Blue train light rail to U.S. Bank Stadium, buses, Nice Ride. More parking: metered parking on S 4th Street (more available on weekends), Mills Fleet Farm Parking Ramp (740 S 4th St, Minneapolis, 55415) and Jerry Haaf Parking Ramp (424 South 4th Street, Minneapolis, 55415).
Questions? Please let us know if you have other questions about the event: minneapolis [at] creativemornings.com
Location
Hosted at The Commons
425 Portland Ave S
Minneapolis, Minnesota 55415
When May 18, 2018
8:15am - 10:00am