Yu-Wen Wu
November 15, 8:30am - 10:00am EST. Hosted at Pao Arts Center
part of a series on Lost
About the speaker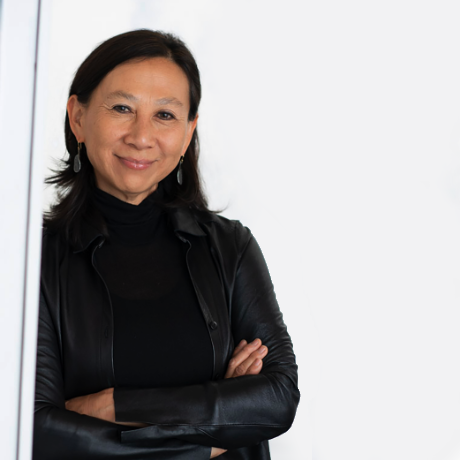 Yu-Wen Wu is a Boston based multimedia artist. Born in Taiwan, her experiences as an immigrant have shaped her work in areas of migration–examining issues of displacement, arrival, assimilation and the shape of identity in a new country. At the crossroads of art, science, politics and cultural issues, her wide range of projects include large-scale drawings, site-specific video installations, community-engaged practices and public art. Her work has been exhibited in many contexts including museums, galleries, and outdoor spaces.
Her most recent awards in Boston include the Inaugural Prilla Brackett Award through the Davis Art Museum, Greenway Conservancy Lightworks Project, 2018-2019 Artist-In-Residence at the Pao Arts Center, and nationally from the Union of Concerned Scientist for work on environmental displacement. Widely exhibited and collected her work is in many private and public collections.
Local partners
Additional details
November's Theme is Lost.
When you're wading through the unknown, it can feel scary and risky. You float around wondering if you're going in the right direction and want to know what's next.
Being lost is a collaboration between possibility and uncertainty. It's an excuse to get one step closer to a more fulfilling life. What you were comfortable with may not be there anymore, but you will have the remarkable opportunity to reconnect with yourself and embrace discovery.
In these "in-between" moments, turn to your inner beacon and pay close attention to where it's guiding you. Your beacon is the light that blazes within you, a signal made up of your values, dreams, and priorities.
The essayist Anaïs Nin put it best when she wrote: "The unknown was my compass. The unknown was my encyclopedia. The unnamed was my science and progress."
Shine your light. Ask for help and let go of the idea that you have to make a perfect choice. You may feel lost, but you are not alone.
Our Milwaukee chapter chose this month's exploration of Lost and Melissa Lee Johnson illustrated the theme.
Location
Hosted at Pao Arts Center
99 Albany St
Boston, Massachusetts United States 02111
When November 15, 2019
8:30am - 10:00am