Claire and Jona from the band YACHT talk about staying creative and infusing play into all of their projects.
About the speaker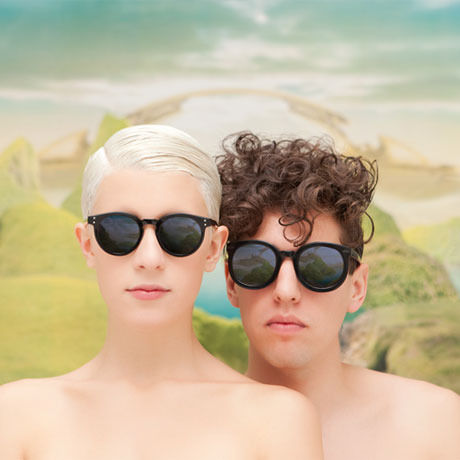 When Claire Evans and Jona Bechtolt combine they form the creative force known as YACHT. They perform and make music, as well as objects, events, texts, video, products, websites, and other miscellaneous things.
They currently live in Los Angeles, California, but they both grew up in Portland, Oregon, and consider Marfa, Texas to be their "spiritual home." These three places come together to form what they lovingly refer to as the Western American Utopian Triangle.
They've made five full-length albums of music, the two most recent of which were released on the wonderful DFA Records. In 2002 YACHT started as Jona's solo venture, only to double in size when Claire joined in 2008. In every form–solo, duo, and band–YACHT has been incredibly fortunate to tour around the world with bands that very well could be the reason you've even heard of YACHT. Some of their favorite tour mates have been: LCD Soundsystem, Yeah Yeah Yeahs, Hot Chip, Architecture in Helsinki, Dirty Projectors, Vampire Weekend, The Postal Service, and Chairlift.
They've been privileged to make remixes for Snoop Dogg, Kings of Leon, Phoenix, Neon Indian, Stereolab, RATATAT, Classixx, and many more.
Favorite quotes from this talk See all
"

Every scary thing you do is just a warm up for the next, even scarier thing. — YACHT
"

Bite off more than you can chew and figure it out later. — YACHT
"

The more unqualified you are to take something on, the more you'll benefit from it. — YACHT
"

We believe that once an idea is put out into the world, it doesn't really belong to you any more. — YACHT
"

Every scary thing that you do is just a warm up for the next scarier thing. — YACHT
162

Lovely Attendees






see everyone