Wendy Jehlen
December 14, 8:30am - 10:00am EST. Hosted at WeWork Mass Ave
part of a series on Tradition
About the speaker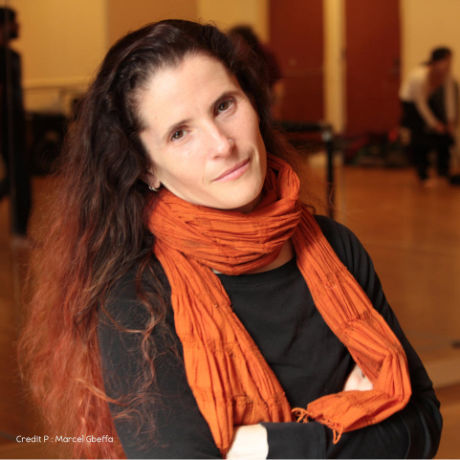 We are pleased to present a live performance and interview with WENDY JEHLEN - Choreographer/Artistic Director
ANIKAYA Dance Theater - www.anikaya.org
Wendy Jehlen's career has been marked by international explorations, study and creative collaboration. She received her Bachelor's degree in ritual and performance from Brown University and her Master of Theological Studies degree from Harvard Divinity School. Her unique approach to performance incorporates elements of Bharata Natyam, Odissi, Capoeira, Kalaripayattu, West African dance, Butoh, and a wide-range of Contemporary movement forms. Her emotionally powerful choreography has been created and performed in the US, Canada, Italy, India, Japan, Benin, Brazil, Burkina Faso, Mali and Turkey. Her works include Conference of the Birds (2018), a multi-media dance theater work for an ensemble of eight dancers from eight different countries, Entangling (2015), a duet with Burkinabe choreographer Lacina Coulibaly inspired by Quantum Entanglement; The Deep (2015), a work for 25 dancers created in São Paulo, Brazil, Lilith (2013), a solo on the first woman; The Knocking Within (2012), an evening-length duet on a disintegrating relationship; and the Forest (2010), a journey through the archetypal forest among others.
Local partners
Additional details
December's theme is TRADITION
Traditions are sacred because they cultivate consistency and a sense of belonging. It's the bread and butter for fostering connection and community.
We're in a time where traditions are being challenged and remixed. We question how they came to be and the context in how (or if) they fit into the future.
"This is just the way it is" is a statement of fear, not possibility. It undermines the human capacity to adapt and create change. Traditions are made by us, for us, so therefore, they can be reinvented with intention and imagination.
You may not start the next national holiday, but you can bring to the table your generosity, your kindness, your vision and heart to create a more welcoming future.
Our last 2018 global theme TRADITION was chosen Barranquilla chapter and Andrés M. Felfle illustrated the theme.
Location
Hosted at WeWork Mass Ave
625 Massachusetts Ave
Cambridge, Massachusetts 02139
When December 14, 2018
8:30am - 10:00am