Tim Scroggs - An Online Talk
March 27, 9:00am - 10:00am EDT. Hosted at AVL | Identity | Zoom
part of a series on Identity
About the speaker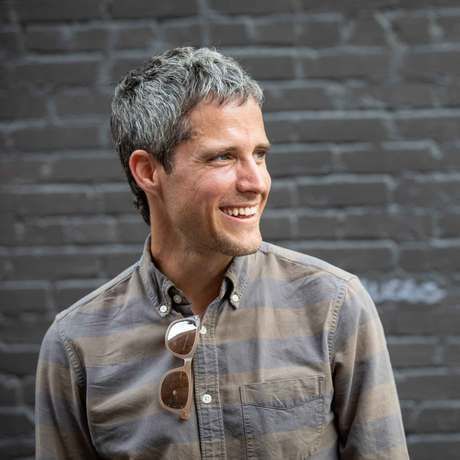 Tim Scroggs designs community-centered brands with his unique blend of passion, integrity and unwavering optimism through Futures Bright, an Asheville-based design studio he co-founded with his wife and partner, Meagan. Raised in the mountains of western North Carolina, Tim's commitment to community is embodied by his volunteer support of AIGA, CreativeMornings and TEDx.
Tim believes that every human being has the creative spirit, and though it may lie dormant, it is the reason why we are the same and infinitely diverse. This spirit is our connection to the present and to each other. Through his creative work at Futures Bright—from locally brewed kombucha, to online tax filing, to globally recognized movements solving creative discontent—Tim aspires only to awaken this creative spirit in the world.
Local partners
Additional details
Responsive Identity
A NOTE ABOUT THE VENUE The March talk is online! Sign up for a ticket to get the Zoom link, then join from your home, office, or wherever you are at a safe social distance.
THE TALK Life is uncertain. To avoid being present, we focus on the slights of the past or spend our time preparing for the worst version of an unknown future. But, what if we could open ourselves to the full experience of each day? What if we could truly connect to the people around us and adapt with each experience and encounter? What kind of adventure might life be with a responsive identity and a willingness to enjoy it in its missteps, mistakes and imperfections? Maybe we could find joy, seek presence and learn to thrive on this unpredictable human journey if we all took the simple advice to "Enjoy it, it'll be over soon."
Location
Hosted at AVL | Identity | Zoom
https://zoom.us/j/919678983
Asheville, North Carolina United States 28804
When March 27, 2020
9:00am - 10:00am