Steve Nudelberg
June 16, 8:30am - 10:00am EDT. Hosted at Social House
About the speaker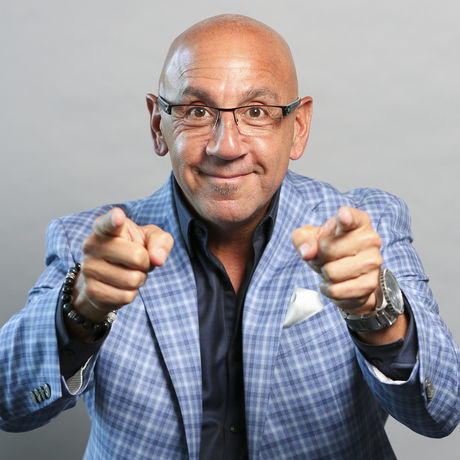 Steve Nudelberg is a serial salesman and entrepreneur. As a product of his entrepreneurial spirit, he developed On the Ball - a company that focuses exclusively on sales and business development. Inspiration for the company name was derived from the feedback Steve received from business associates, claiming that he was always "on the ball". The core philosophy is rooted in that what we know and who know can help your business grow.
Starting out in the cellular phone industry in the 1980's provided the foundation for Steve's future entrepreneurial success. After building and leading a winning national sales team for ABC Cellular, Steve found himself at a crossroad. In between jobs, he started receiving requests for him to match companies and personalities to sponsorship opportunities, primarily in the sports arena. This gave birth to the idea of founding his own marketing company that offered arrangemanship, brand identity, sales training as well as other services.
Today, the company's exponential growth can be credited to an expertise in all things sales-related and a strategic commitment to being experts in business development, social selling, social sales training, and speaking engagements.
On The Ball's list of clients include Toshiba, BankUnited, Enterprise, Realconnex, and Transworld Business Advisors.
Follow Steve on Twitter & Instagram @nudelberg
Local partners
Creatives On Call is a boutique placement agency that specializes in recruiting professional creatives for permanent, temporary, and freelance positions in design, digital, advertising, marketing, and communications.
We know that the hiring process can be daunting, no matter which side you are on. We understand the challenges of the industry, because we are the industry. We know how involved the process is for creatives to market themselves, because we are creatives. And we recognize the time constraints and managerial pressures on our clients to find the right talent fast for positions, projects, and last-minute emergencies, because we are managers.
Our amazing coffee sponsor this month is Subculture Coffee. They have a great story of their own. "March 3, 2014 was the day Subculture Coffee was born. It's a story of two local guys, Rodney and Sean, who believed in two simple things: the coffee culture and this city.
The day we opened, and every day since, has consisted of roasting and brewing coffee the best we know how in a space that allows people from all walks of life to connect. We strongly believe in fostering a community of diversity and expression, one that brings soul to our city."
Additional details
This venue doesn't have a parking lot. Free Street Parking is readily available in Lake Worth. There are paid lots nearby
Location
Hosted at Social House
512 LUCERNE AVENUE
Lake Worth, Florida 33460
When June 16, 2017
8:30am - 10:00am