Sabina H. Schmitz & Jutta Horstmann
December 13, 8:30am - 10:00am CET. Hosted at eyeo GmbH
part of a series on Silence
About the speaker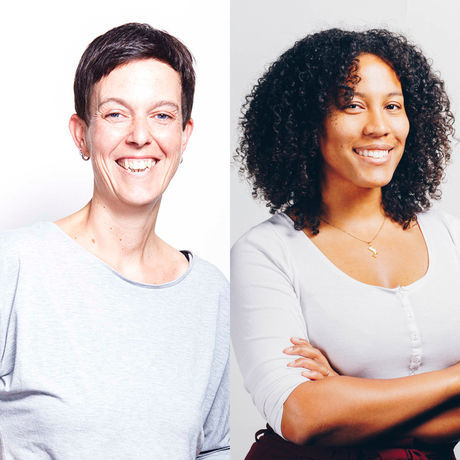 Calmness, Clarity, Compassion - How eyeo applies mindfulness to company culture and collaboration "It does not have to be crazy at work!" - At eyeo we want to ensure that our people feel energized and focused. That's why we constantly improve our ways of working, and provide opportunities to practice mindfulness. In our talk we want to provide some background on why mindfulness is an important concept in a business context. We will also share some personal stories on how we apply mindfulness practices like yoga and meditation in our professional lives.
Sabina H. Schmitz coordinates projects for the Acceptable Ads Committee at Eyeo and supports her team members to advocate for a safer internet. She was born near Frankfurt Germany and gathered 18 years of experience on the African continent. Sabina moved to Germany in 2008 to pursue her studies in International Business and Tourism at the Cologne Business School. She spends her free time reading, working on her creative brand Brown Leather Book, and building a network for the African-European Fellowship.
Jutta is the Chief Operating Officer (COO) of eyeo, the company behind the single most popular browser extension ever developed: Adblock Plus. As a computer science graduate with 20 years of experience in the IT sector, she founded her own software development company and grew it over a decade. She then moved into IT consultancy and organizational transformation, bringing this experience to eyeo since 2017. She defines her role as eyeo's COO as "enabling the organization for success".
Local partners
Location
Hosted at eyeo GmbH
Lichtstr. 25
Cologne, Germany 50825
When December 13, 2019
8:30am - 10:00am