Saadia Muzaffar
March 31, 8:30am - 10:00am EDT. Hosted at BrainStation
part of a series on Taboo
About the speaker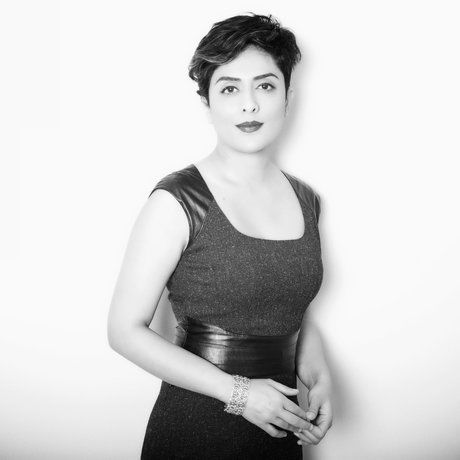 Saadia Muzaffar is a tech entrepreneur, internationally prolific media advocate for diversity and inclusion, and founder of TechGirls Canada: the hub for Canadian women in science, technology, engineering and math.
She is featured in the Badass Feminist Colouring Book & on CNNMoney , named Top 30 Women to Follow in Canadian Tech 2017 , and believes in fighting back, but also fighting forward.
Additional details
A friendly reminder: Due to popular demand, everyone is asked to join the waitlist starting Monday, March 20th from which tickets will be issued via a lottery system.
Theme
March's theme, TABOO, was chosen by our Oslo chapter and illustrated by David Stenmarck.


Breakfast and Venue Partners
Founded in 2012 by a group of lifelong learners, BrainStation began as a collective of industry practitioners providing collaborative, hands-on training for working professionals, freelancers and entrepreneurs. Acquired in 2014 by Konrad Group, a full-service digital consultancy, BrainStation has grown to be a global leader in technology training. Each educational product is built around components of the ever-evolving digital product lifecycle. Hundreds of technologists from the most innovative organizations around the world work together to constantly update and evolve BrainStation's content and techniques to ensure relevance and immediate value to the students and their organizations.
Illustration Partner
VisualTalks present information your audience needs, in the way they can process it best. VisualTalks are whiteboard illustrations (or graphic recordings) to enhance understanding and retention, increase participant engagement and create concise and beautiful summaries of information.
We listen carefully, process what we hear, and draw it on the spot. We capture it truthfully, and present it in a way that facilitates further thought and discussion.


Printing Partner



Originally from Newfoundland, Nola Grimes brought her passion for art and creativity to the printing industry over 20 years ago and has been managing all types of print projects for a diverse group of clients ever since.
She enjoys working with designers and being part of the creative process. Over the years, Nola has built relationships with a network of suppliers and can produce everything from small postcard orders to catalogs and signage. Whether the project is simple, with a tight budget or more complex, with embossing and other special effects, Nola can help you meet your objectives and treats every order with equal care.
Location
Hosted at BrainStation
NW Corner of King and Spadina - Enter through BrainStation's Spadina St entrance
Toronto, Ontario Canada M5V 1K7
When March 31, 2017
8:30am - 10:00am