Ronit Vered
June 22, 8:30am - 10:00am IDT. Hosted at Edmond de Rothschild Center
part of a series on Survival
About the speaker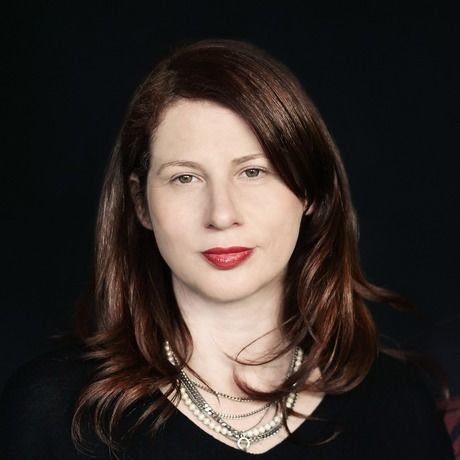 Ronit Vered is a researcher of food culture, a journalist, and author of food and travel books. Her column with photographer Dan Peretz engages with local food traditions, and has appeared weekly since 2007 in Haaretz. Her articles have been published in numerous culinary magazines and books, in Israel and elsewhere. Ronit is a frequent lecturer and moderator of international panels on themes relating to cuisines and identity, food and politics, the Jewish kitchen, and the flourishing of Israeli cuisine. In the past few years she has also been involved in culinary curation, creating artistic-culinary programs for cultural institutions (including the Jerusalem Cinematheque and the Polish Cultural Institute) and in culinary consulting to TV shows and publishers.
From 1999 to 2006 she was a writer and editor-in- chief at Mapa – a publishing company that was an Israeli pioneer in the leisure and hospitality sphere (maps, atlases, lexicons, and guidebooks). She partnered in writing several of their publications including The Mapa Restaurant Guide and 101 Great Days Out.
Once a week, Ronit Vered and Dan Peretz hit the road to track down great food and document the work of chefs, farmers, foragers, bakers, grinders, cheesemakers, vintners and other food people.
In 2018 the duo will publish a book relating the narrative of Israel's local food craftspeople.
Local partners
Wix has everything you need to create your own stunning website for free. No creative limits, no coding - just the freedom to express yourself and manage your business online. Wix was founded on the belief that everyone should be able to develop, create and contribute online. Join the 87 million users around the world who choose to create stunning websites with Wix.
Coffee salon & roastery, Nahat offers several blends & single origin specialty coffee brewed in various methods. The cafe serves freshly baked goods and more. Come taste our coffee at CreativeMorningsTLV and visit our cafe on 1 Reines St, off Kikar Dizengoff, Tel Aviv.
Additional details
Thursday 22th June: We're looking forward to hosting you all at the beautiful 'Beit Rothschild' this month for a morning of #CMSurvival with food journalist Ronit Vered!
Tickets are FREE but space is limited so be sure to click 'register' above and grab your ticket.
Great coffee by Nahat, tasty delights and mingling from 830am.
Ronit's talk will be in Hebrew and will starts at 9am SHARP.
Parking: The closest Irya Tel Aviv parking are Habima or opposite Yehuda Levi 79 / Delicatessen. Both are a 5min walk to the venue.
Special thanks to the generous humans at Wix.com for making our events possible!
Looking forward to seeing you there, Team CMTLV
Location