Ramtin and Rund explain the story behind their NPR podcast, Throughline
About the speaker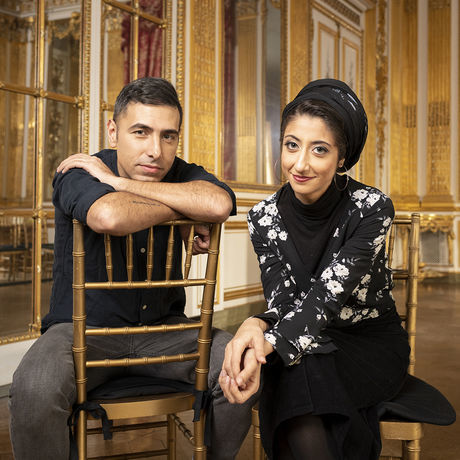 Ramtin Arablouei is co-host and co-producer of NPR's podcast Throughline, a show that explores history through creative, immersive storytelling designed to reintroduce history to new audiences.
Arablouei started at NPR in 2015 with a three-week contract to produce a pilot for How I Built This with Guy Raz, and now produces, reports, mixes, and writes music for such top-rated podcasts as TED Radio Hour, Hidden Brain, Embedded, Invisibilia and many others.
As trained audio engineer, Arablouei has contributed sound design and music for films and commercials, including the IMAX trailer for 300: Rise of an Empire. He's written music for many award-winning podcasts including "Los Cassettes del Exilio" (Radio Ambulante) and the "All Work. No Pay" episode of Reveal, which won the Society of Professional Journalists' Sigma Delta Chi award.
Born in Iran, Arablouei emigrated to the U.S. with his family as a child. He graduated from St. Mary's College of Maryland with a Bachelor of Arts in psychology and history.
Rund Abdelfatah is the co-host and producer of Throughline, a podcast that explores the history of current events. In that role, she's responsible for all aspects of the podcast's production, including development of episode concepts, interviewing guests, and sound design.
Abdelfatah joined NPR in 2014 as an intern and went on to become a producer on a number of NPR's most popular podcasts, including How I Built This, TED Radio Hour, NPR Politics Podcast, Code Switch, and Pop Culture Happy Hour.
The concept for Throughline, launched in February 2019, was developed by Abdelfatah and her co-host, Ramtin Arablouei.
Abdelfatah got her start in journalism covering local and domestic politics at the Washington bureau of the BBC. She previously earned a Bachelor of Arts in anthropology, with a minor in Spanish, from Princeton University.
Favorite quotes from this talk See all
"

It matters who's telling your stories. — Ramtin Arablouei & Rund Abdelfatah
"

Stories are about people. — Ramtin Arablouei & Rund Abdelfatah
"

We have this really strong desire to tell stories from the past that can help us and other people make better sense of things going on in the world. — Ramtin Arablouei & Rund Abdelfatah
"

We had something to contribute and we could give voice to stories that maybe weren't being voiced. — Ramtin Arablouei & Rund Abdelfatah
"

Stories are messy, complicated people exist. — Ramtin Arablouei & Rund Abdelfatah
306

Lovely Attendees







see everyone