About the speaker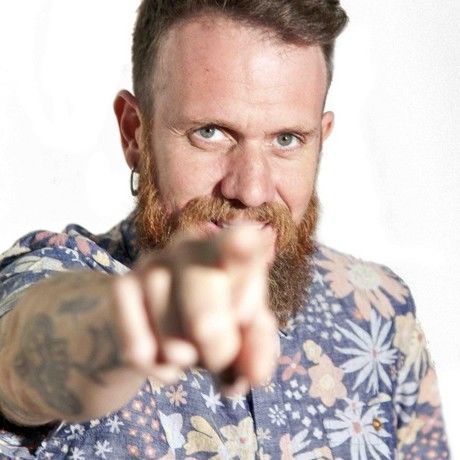 Nacido en Madrid en 1975, Ramiro es CEO de la agencia Stepfamily y dedica su vida al cultural management de marcas relacionadas con un público mayoritariamente juvenil como Arnette, Dickies, Casio o Vans. Es un gran investigador y conocedor de la cultura de los más jóvenes y es requerido en múltiples ocasiones para realizar ponencias y charlas así como encuentros sectoriales.
Además es docente en la Universidad Rey Juan Carlos, Universidad Complutense y Universidad Camilo José Cela de Madrid y formador y asesor de proyectos de la Fundación La Casa y El Mundo. Desarrolló sus estudios en el Conservatorio Oficial de Música, actividad que compaginó con otras tareas creativas formando parte como actor de Series de TV (Médico de Familia) y campañas de publicidad (Fanta), colaborando con compañías artísticas y grupos como Mayumana, Cirque Du Soleil, La Fura Dels Baus, Hechos Contra el Decoro, Alcohol Jazz, The Del Shapiros, Like Peter At Home, La Cabra Mecánica, Narco o la compañía de flamenco en lengua de signos 30 Decibelios, junto a María Ángeles Narváez "La Niña de los Cupones".
Considerado un agitador cultural, actualmente presenta y dirige un programa de hardcore/punk Bandera Negra (Radio 3/ RNE). Así mismo, compagina estas labores con la realización de talleres motivacionales dirigidos a minorías étnicas, jóvenes en situación de riesgo de exclusión social, inmigración y personas en situación de desempleo.
Es voluntario y colabora anualmente con organismos como el Ministerio del Interior, la Secretaría General de Instituciones Penitenciarias, la Fundación Tomillo, Solidarios Por El Desarrollo, la Fundación Telefónica y diversas empresas que desarrollan, dentro de la Responsabilidad Social Corporativa (RSC), una contribución activa y voluntaria destinada al mejoramiento social, económico y ambiental.
Favorite quotes from this talk See all
"

la palabra "perro" no muerde — Ramiro McTersse
84

Lovely Attendees




see everyone