Rachel Trignano of the Colorado Symphony
June 9, 8:30am - 10:00am MDT. Hosted at Denver Art Museum: Ponti Hall, North Building
part of a series on Survival
About the speaker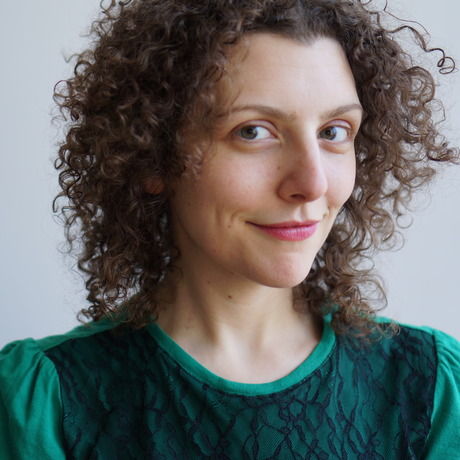 Rachel Trignano has worked in the performing arts for most of the last decade as a marketer, publicist, writer, and dancer. Her main goal in life is to talk to everyone she meets, connect them with one another, and have a good laugh along the way. You can find her work and links to some excellent goof-off sites at racheltrignano.com.
Local partners
The Denver Art Museum is an educational, nonprofit resource that sparks creative thinking and expression through transformative experiences with art. Its holdings reflect the city and region—and provide invaluable ways for the community to learn about cultures from around the world. Check out the world-class collections, take your toddler for a playdate, experience a jam session in the gallery, and much more. For museum information, call 720-865-5000 or visit www.denverartmuseum.org.
The Denver Art Museum is excited to host Creative Mornings. There is ample parking in the Cultural Complex Garage located off 12th avenue between Broadway and Bannock and on the street at 2-hour meters. Full details on how to get to the museum can be found here. Please enter the museum through the Hamilton Building entrance, south of 13th avenue.
Universal Mind is a digital agency that specializes in helping our customers get the most out of technology. We're inventors and connectors. Technologists, designers and strategists, all working together to create digital experiences that make people's lives simpler. Founded in 2003, Universal Mind is one of the largest independent digital agencies in North America.
General Assembly is a global education institution that specializes in the most in-demand skills across data, design, technology and business. GA Denver hosts events and offers courses, classes, workshops in subjects ranging from user experience design to android development to digital marketing to data science.
Additional details
How do you adapt your art form to remain relevant while staying true to its integrity? Rachel Trignano, Manager of Public & Community Relations at the Colorado Symphony, will speak to us about evolution and sustainability when it comes to the survival of symphony orchestras.
Location