Planet Fusion Studio
– Hosted at ESPIGA
part of a series on Serendipity
About the speaker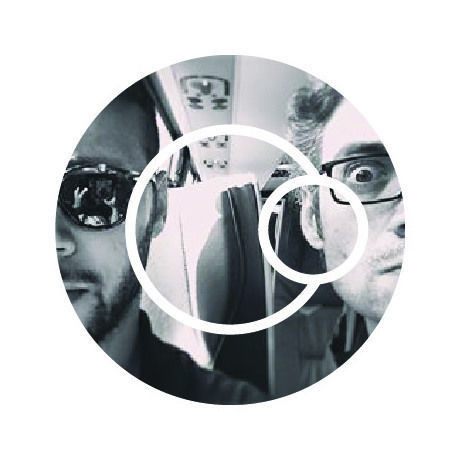 Located in downtown Porto, Planet Fusion Studio was founded in October 2016. Alexander Russell and Pedro Fragoso Lopes think from concept to production in the areas of 3D printing and modelling, multimedia, design, writing and knowledge-sharing.
Alexander Torres, originally from the outskirts of London, came to the small rectangle by the sea that is Portugal in his twelfth year. He has a degree in Architecture from FAUP, while doodling super-heroes on paper to the sound of Jimi Hendrix and David Bowie.
Pedro Fragoso Lopes was born in 1990 somewhere in the middle of Portugal. After becoming National Champion in swimming, and being a sax and bass player, he decided to dedicate his time do design, photography, film and scoffing sugary foods whenever possible. He has a degree in Design from the University of Aveiro, specialising also in the consumption of local pastries.
Local partners
Espiga – para alguns agricultura, pão, milho e desfolhada, para outros uma estrela binária. Para nós Espiga é Espaço de Imaginação, Gosto e Artes – uma galeria | bar, com um espaço multidisciplinar onde é possível comer, beber e relaxar.
O Canal180 é um canal português dedicado exclusivamente à cultura, às artes e à criatividade. Sempre a par da programação artística, o canal apresenta conteúdos inovadores, criados pela nova geração de artistas, fazendo, também, a produção e curadoria de variados projetos nacionais e internacionais, aliando a internet à televisão na mesma plataforma.
Additional details
May's theme being #Serendipity, the duo behind Planet Fusion Studio will talk about the happy chain of events and coincidences that brought together distinct knowledges and life paths into this project in the cutting edge of 3D printing and modelling exploration.
The wonderful Espiga is just in front of Jardim do Carregal in downtown Porto, just a few minutes' walk from Cordoaria and the main entrance of Santo António Hospital. There are both public and private parking spaces in the area if you are driving. If you take public transport the nearest metro station is Aliados, about 10 minutes' walk.
Location
Hosted at ESPIGA
Rua Clemente Menéres 65A
Porto, Porto Portugal 4050-202
When
–