About the speaker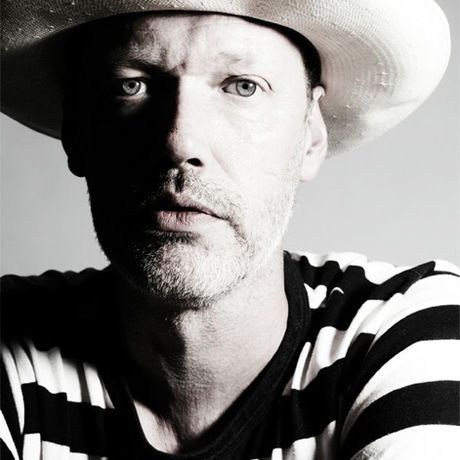 In some ways Designersblock was a mistake and was intended as a promotional tool. Together with Rory Dodd they launched the first ever retail store in the Old Truman Brewery 'same' bringing together the work of a new generation of designers from across Europe and putting the OTB 'on the map'. Whilst 'same' was too early a venture into Brick Lane and floundered, Designersblock has gone from strength to strength.
Pioneers in the use of big old empty buildings for public design events; Piers and Rory were doing design festivals 5 years ahead of the London Design Festival, helping establish Design Weeks in Tokyo, Seoul and Istanbul. In producing events in ten countries they have helped over 3000 creatives from 35 countries reach global audiences with their work. They involve designers in major projects for commercial clients such as Selfridges, Covent Garden and United Business Media. And yes, that too, they are known for hosting the best parties you've ever been to.
In our experience designers and creatives have always been inspired to give something back. At the Designersblock Academy we draw on our experiences, and those of colleagues in the sector, to offer support and guidance to new generations, giving voice to the issues facing creative entrepreneurs.
Piers Roberts has been actively engaged in the emergence of the vibrant creative scene we have come to know in the east end of London since co-founding Designersblock in 1998.
With change the one constant, what characterises the characters whose actions provoke the renewed vibrancy of our city? How can we retain a clear perspective on such a fluid state of affairs to carry on innovating? Who can tell us where opportunities for the future lie, and how to behave to give ourselves the chance? Was it inevitable things would turn out this way? Who is inspiring Piers, doing the bravest things and giving us a sense of what the future holds? Do we value these people, can we spot them, tell who they are and what might make conditions better?
In a world that simultaneously offers so much to get excited about and appears to be facing massive threats, the need to know how to operate around change is greater than ever. How do the brave rise up to re-design a new future?
Favorite quotes from this talk See all
"

There's a fine line between bravery and stupidity. — Piers Roberts
added by
Carly Ayres
78

Lovely Attendees





see everyone