Next London speaker
Coming soon
May Community Minutes
1/ Jim McCarthy-Cheung
If you need someone to help you get started with Mailchimp, CM London team member and email marketing specialist @jm_mccrthy is here to lend a hand with top tips, general advice and more. Get in touch with him directly for a chat.

2/ James Kite
Hello CM family,
As part of my Find Enlight Project, I am offering an ear, deep listening and conversation / interesting questions to anyone who wants to share their lockdown experience & we will be collecting this into an online magazine.
Get in touch, if you want to share stories, animate or just say hi & find out about other projects we have going. 
Insta @find.enlight / email: find.enlight[at] gmail.com
3/ Francesca Elisia, Creative Spirit Circle
@francescaelisia​ & @creativespiritcircle
Hello, I'm an artist, therapist & coach. I offer a free online course with 30 days of journal prompts.
Insight - 30 days of journaling to explore your creativity, desires, passions and purpose
Take a look and sign-up here: https://creativespirit.thinkific.com/courses/insight
More info about coaching and other programs here: https://www.creativespirit.co/
4/ Freeborn yoga on Sundays
Freeborn yoga, Sundays 6 - 7pm on Zoom. DM @freebornlive on Instagram for the link!
5/ Conscious isolation
Free online series of exhibitions and artist talks – follow @consciousisolation for free tutorials to art students who have lost access to their educations institutions on Wednesdays 4 - 6pm. 
March Community Minutes
If you want to get in touch with any of our community members below, email london [ at ] creativemornings.com and we'll connect you.
1/ Elena
Is available as an Italian/English/French translator. Get in touch via 
elenau2001 [at] libero.it
February Community Minutes
If you want to get in touch with any of our community members below, email london [ at ] creativemornings.com and we'll connect you.
1/ Stefano
I would like to learn what it means to be a creative for you and how that impacts your mental health. Whatever you consider "creative", please reach out and we can have a chat and learn from each other. 

2/ Andy de Vries / @mightyelk
Renting 2 creative desk spaces in our studio in Hackney Wick

Also raising funds for our public art piece @walalaparade by Camille Walala
3/ Sofia Chei
Body Positive beginner friendly community classes brought to you by @queertwerk and Twerk After Work. Classes are currently based in Greenwich West Community Arts Centre every 3rd Saturday of the month 4-5pm. First class 22.02.20 @queertwerk on instagram.

4/ David Reeve
Where the Leaves Fall is a magazine exploring humankind's connection with nature and we're looking for global stories told as locally as possible. Writers, photographers, illustrators, artists. Etc. Get in touch. @wtlfmag

5/ Oliver Cable 
Looking to collaborate with anyone needing words for their projects: magazines, events, art projects etc. Get in touch!

Portfolio at www.olivercable.com 
6/ Leon Jacques
I have just released my debut album Nomad available on all streaming platforms and looking to collaborate and share with any and all creatives who think they may be able to help me out. Particularly if you are savvy with pR, marketing or design. My next performance is at Earth in dalston on 5th March and is free entry so please do come along if you have some time. :)

7/ Nadaav Soudry
Say: I'm making a new short film - a comedy drama about a child, fantasizing about rebelling against strict religious father. Looking for a film producer to collaborate on the project. Take a look at my work at www.nadaav.com and drop me a line. 

8/ Jamie Crawford
Email hey@jamiecrawforddesign.com
Message: Freelance Designer looking for work on all sorts of products from print to digital and branding.
9/ James Kite 
Email find.enlight@gmail.com (find-enlight.com)
Over the last year I have been hosting more than 20 creative gatherings exploring themes of our times from worldview to self doubt through audio visual arts & dialogue. I am now looking to partner up with universities, organisations and people to see ways the various findings can be shared. 
10/ Ale Rojo
I'm a passionate designer looking to collaborate in projects around advertisement or UI UX experience in London.

11/ Anat Shabi
Getting Lego Serious Play into schools as a creative tool to help give children an expressive medium. It's awesome! Any help in piloting in schools would be appreciated. Thank you.

12/ Sophie Mackenzie & Bethany Gill
Insta: @wordsby_____
Message : We spoke poetry at this incredible event, so what better time to introduce ourselves! We're a poetry book hosting the words of 138 humans between our walls. We present everyone's words equally: sex workers, transgender poets, homeless wordsmiths, singer-songwriters, refugees, migrants and of course, incredible spoken word performers and poets from across the UK. We donate 100% profits to UNICEF and host inclusive events across London showcasing these talented humans. Please follow us on instagram @wordsby____ and/or buy our book via Amazon, Waterstones or Book Depository.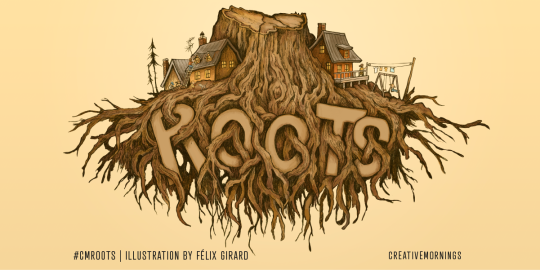 January Community Minutes
If you want to get in touch with any of our community members below, email london [ at ] creativemornings.com and we'll connect you.

Anna Panayi
Looking for a role in product management in a more creative field.
————
Zahra Khamisa
Moving to Nairobi, Kenya - looking to connect about interesting opportunities. Specifically in sport and working with woman of colour!
————
Chloe Tomalin
Looking for a job in business development / marketing in the creative industries. My background is in fashion business consultancy. I'm also on the CreativeMornings socials team so if anyone has any social gigs going help a girl out! Thanks :) @chloetomalinldn
————
Glynnis Mapp Jacquard
Contact: Yoga teacher and founder at @wearebirdsofparadise - Birds of Paradise
Mindful marketer. I've launched a new company, Birds of Paradise, hosting first event on 2nd February in Brixton (100 Barrington Road). Looking to connect with other people through wellness space and to build more community via yoga teaching and wellness events.
————
Tanya Naveen
Dignity in Displacement, Working on a design challenge by RSA, "how might we support displaced individuals to find hope, dignity and safety to rebuild their lives? I would love for people to share their stories and experience or give us suggestions or any feedback they have.
————
Sharan Jaswal
I'm an Educator, Facilitator & Changemaker so contact me for youth education projects, especially in the social justice & wellbeing space. Also, come along to our next #POCIMPACT event on 13th Feb 'The Human Book Club' for People of Colour in the Social Impact sector (search #POCImpact on eventbrite!)
————
Martina Gleeson
www.martinagleesonillustration.com
.  Instagram`; @i.is.wiv.ya
Illustrator, Storyboarder and visual artist. Comedy writer and general creative. Bursting with ideas and excited to work on new and challenging projects. I love working with people to make their ideas a reality.
————
Sara Bender
Baby stuff and maternity stuff PLEASE!
————
Anna Kelmishkeyt
100% natural fruit strips from misshapen fruit that have not passed the  Supermarket beauty contest.  Hand made  the snack keep 95%  of the vitamins that can be found in fresh produce. Looking for some  testers. Will  send trial pack for some feedback on flavours, packaging, and general feedback.  
————
Hima Javvadi
7+ years of UX Designing experience worked with Vodafone and Fintec company BNYM Pershing open to new challenge ( part time / Full time )
————
Sandeep Johal
I am a performance coach, and usually work with leaders in the corporate world. I help and facilitate people tap into their potential and thrive. I would love to trade my services and skills for help in website copy/ website development/ social media presence/ public speaking!!

December Community Minutes
If you want to get in touch with any of our community members below, email london [ at ] creativemornings.com and we'll connect you.

1/ Moustafa
I do fine art and character design and publish it on my Instagram account, check it out here: @mwartgamer_96

2/ Curtis Lewis
A platform called @Dose that focuses on queer poc inclusion in film, telling stories from the intersectional point of view. 

3/ Luke
I'm running a retreat weekend in March 13th-15th 2020 and looking for a yoga teacher, any wellness brands interested in running workshops or partnership, volunteers & anyone interested in coming along! www.downtimeweekend.co.uk

November Community Minutes
If you want to get in touch with any of our community members below, email london [ at ] creativemornings.com and we'll connect you.
1/ Theo
What is Holy Bam Bam? If you know any spiritualist groups/ cults gatherings, I would love to learn more about that world, so please let me know. Cheers.

2/ Clare Barry from Urban Curiosity
I offer training and talks to help people who think for a living bring more compassion, creative courage and effectiveness to their work. I'm looking for new clients and collaborators.

3/ Sam Furness
Running a project called This is what it feels like - exploring an itnersection in patterns in visual design & way we think. Looking for people with experience of negative mental health patterns / pattern design / mental health research 

4/ Anand
Having just graduated, I'm looking for a role within a start-up/social enterprise/project geared towards mental health and spreading compassion. I have experience holding/facilitating events and can deploy creative strategies to bring people together and make things happen. BIG SMILES. BIG HUGS. BIG LOVE.

5/ Cerian
I'm releasing my new single today, which is called "Our Love Is". As an independent artist I really appreciate the support of anyone who wants to listen / buy / stream, and have been so grateful for the Creative Mornings community and their encouragement! Check out my single here: smarturl.it/OurLoveIs

Or on my socials @CerianMusic
6/ Nerissa 
A creative (singer/actor/mental health advocate) new to London looking to meet likeminded people and interested in other creative collectives and jam sessions in London. Living Southwest London. Contact me @nerissakay

7/ Malina Skabas
I am graduating from university and I am looking for a job within marketing or advertising anywhere in the world. My goal is to find an enaging  workplace that encourages creativity and positivity. I am extremely well organized and I work well under pressure.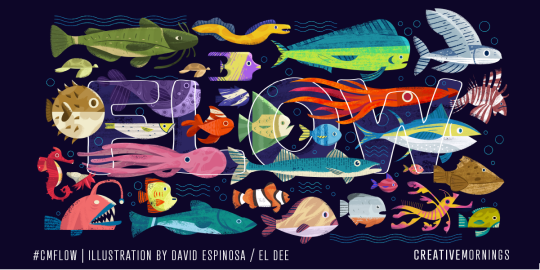 If you want to get in touch with any of our community members below, email london [ at ] creativemornings.com and we'll connect you.

1/ Theo
Videographer for HIRE!!!

2/ Ric Baldock
Surfers Against Sewage: sas.org.uk, marine conservation charity working to protect our oceans. 

3/ Nina Rubesa
Video podcast production & distribution company looking for new clients + looking for companies who are innovating in how they empower their employees to be happier at work 

4/ Veronica Melkonian
WE MAKE MUSIC - for brands, agencies, filmmakers and techmakers across TV, film, ads, apps, content and more. Also always great to meet composers and producers - particularly from diverse backgrounds!! 

5/ Uslan
Looking for someone with commercial interior design exp (could be exhibition/architec /fit out) for a clinet. Also lookinf for an exhibition space in East London for amazing group art show next year

6/ Natalja
Looking for business and individuals that work for social or environmental good, also people form underrepresented communities, to do some graphic design for! 

7/ Gabby
I'm looking for a new side hustle/a new fun creative project and people to collaborate and make great stuff together with. 

8/ Joy
I organise a jam night called Imaginary Millions at the book club in Shoreditch. free entry, good music, good vibes. Everyone is welcome to share. No sign up sheet. No expectations. No judgement. Next one's November 3rd

9/ Ketishia 
Today was my first ever Creative Mornings! I'm a photographer, content creator and hula-hoop teacher! I'm coming to the end of my contact at my current job in creative communications (it literally finishes today), so I'm now looking to collaborate with creatives on new stuff. I will be launching my blog next month around music, art and ethical/sustainable fashion. Let me know if you want to work together! 

10/ Annat
Introducing flow, creativity and relaxation with LegoSeriousPlay workshop
Offering a pilot lunchtime workshop for employees to get immersed in lego explore creativity and RELAX. Last week in November and first week in December
Thank you
If you want to get in touch with any of our community members below, email london [ at ] creativemornings.com and we'll connect you.
1/ Robert W Mason
Call for Subjects - Solidarity portrait series

2/ Richard Falkus
https://www.connectedbyhumanity.com/

Connected by Humanity are passionate about creating spaces for people to connect face-to-face. Could you help spread the word?
3/ Isla Suddek
Looking for passionate friend to join me on my mission to train people to talk to strangers through in-field training and youtube video creations. Want to learn how to coach? Have video editing skills? Get in touch!

4/ James KiTE 
Inviting people to join my project of human connection & social engagment on a weekly basis called IN Person (Exploring Themes Like Worldview / Catharis  & Celebrating Humanity)

5/ Elena/Hellen Uderzo
Tea with Strangers, a community of strangers that gather to share conversations about all sorts of topic. Link: http://www.teawithstrangers.com/

6/ Diana Morales Coello
I am looking to work in quality assessment jobs, related to certification, inspection or testing in London. I have had experience as an auditor and as part of an accreditation body working with ISO standards. 

If you want to get in touch with any of our community members below, email london [ at ] creativemornings.com and we'll connect you.



Deborah Madelaine
Research into starting a business in celebrations and parties
Rebekah Heineke
Babes Balanced. Creates unique events + retreats for fit-curious women. Upcoming event Nude Glow Yoga about body positivity at Ministry of Sound on Thursday 29 th August.
SailFit 4 day Fitness & Wellbeing retreat. 28 th September – 1 st October.

Instagram: @babesbalanced

SailFit retreat: www.babesbalanced.com
Kat Maclennan
Visual Merchandising Consultant, Retail and Window design; looking for work www.dottodot.work @kat_maclennan
Gina Moccio
Get in touch with women entrepreneurs who want to support you in your business journey!
babecrafted.com // @babecrafted
Ashley O'Callaghan
Working with the GLA to explore how we can better use commercial space of new builds in Hackney area. Need creatives willing to be interviewed who rent studio space.
Kat & Katy from Dalton Maag
Typeface Design Studio looking for Junior Graphic Designer, Software Developer and Account Manager. All information and how to apply at daltonmaag.com/jobs
Imaginary Millions
Live Jam Night at the Book Club in Shoreditch. Every first Sunday of the month. 7-11pm. No sign-up sheet. No expectations. No judgement. Come and create with us.
Contact: @imaginarymillions (Instagram)
Stefano Bellucci Sessa
How do you take care of your mental health as a creative person? Let's have a chat over a coffee and share tipsContact: @stefano.studio (twitter/Instagram)
Sara Bender
Turns out, September 20th is the next Creative Mornings! So, why not plan to start your day with us and then join the youth and strike for climate justice.
UKSCN is a group of mostly under 21s who are creating a strong movement – inspired by Greta Thunberg – to mobilise students and send a message that they are tired of being ignored. 
The government declared a climate emergency. The 6th mass extinction is happening now. We're living in an ecological crisis. While these Climate Strikes won't solve the crisis alone, this moment can demonstrate that people are no longer willing to continue with business as usual.  
THE GOAL
Motivate 1 million people in the UK to to step up and strike with the youth on 20th September.
HOW TO GET INVOLVED
Go to https://ukscn.org/ to join your local youth on their strike.
Doodleledo
Doodleledo is be back with another Doodleledo POP UP! Wednesday 11 September 6:30-8:30pm at Coal Drops Yard. 
This time they're partnering up with the most beautiful hand made candle makers in London: Earl of East. Get ready for an immersive multi-sensory evening filled with drawing games, the world of wonderful natural scents, sharpening your senses and letting your creativity fly. 

https://www.eventbrite.co.uk/e/doodleledo-x-earl-of-east-evening-of-bad-drawings-and-beautiful-scents-tickets-62911424765?utm-medium=discovery&utm-campaign=social&utm-content=attendeeshare&aff=escb&utm-source=cp&utm-term=listing

JULY COMMUNITY MINUTES
If you want to get in touch with any of our community members below, email london [ at ] creativemornings.com and we'll connect you.
Camille Deniau
I am working on my art project : @Project.roots on instagram.

I am looking for a new exhibition space, help to make a video and new followers to connect and discuss the project
Travis Mager
Companies that are both excellent AND sponsor visas, ideally in the food/beverage, culture, and art worlds. Copywriting, social media, and digital management roles.

Marie Blandin
Looking for a strategist/planner role in a creative/branding agency

Henry GT Dixon
Looking for a short film producer

Jamie Crawford
Freelance Graphic Designer working in digital, print and branding. So if you have a new company that needs a look and feel then I'm your guy. 

Jim McCarthy-Cheung
I work for healthcare start-up Babylon - it's a great place to work and we're basically looking for any role you can imagine!

Fabio De Sio
I m a courage coach. I work with entrepreneurs who feel stuck and they wants to change their life. I'm a public speaker too and i do talk about diversity, lgbtq and disconnection. 

Vicki Chen
I am a current master student in Organisational Psychology, I have been working as a digital & tech recruiter for 5 years and keen to find a career (not just a job) here in London in a company which appreciates the value of finding right talents as the core

Jack Mann /@whojackmann
Looking for musicians to perform live poetry and spoken word with 

Nathalie Baker
Please save me from conference filming! I'm a freelance videographer looking to take on more creative clients this year - startups, people with a good story to tell, musicians - get in touch if you're looking for video content. I have also just started a group for female videographers to support each other. So if you want to join, drop me an e-mail and I'll add you to the group.

Esme
@EsmeAraresa (Twitter) @vieen.vert (personal instagram)
I've written an eBook called Everyday Wellbeing and I'm bringing it to life chapter by chapter through live demos of the ideas and experiences shared in the eBook. I would love to see new faces for chapter one at Soho House next Saturday! If you're curious about wellbeing, and food beyond diet culture, see you next week. www.beyonddietculture.eventbrite.co.uk

Theo
Videographer. The best videographer. Looking for collaborators and projects to work on!!

Jaz / @justjazco 
The palm podcast" is designed to share 250 stories of personal development and human growth. It is out on all platforms and I am looking for guests to share their journeys. No minimum requirements, if you have a voice and a story to share reach out!

Sheona Alexander
Trustee of Magic for Smiles, doing magic shows for refugee kids in the Middle East. If you would like to help looking for marketing, fundraising help. Magicforsmiles.com 

more
London team










Learn more
London community








see everyone