Nikol Mard – You only get what you give
February 28, 7:30am - 9:00am CET. Hosted at SPACES Calmeyers
part of a series on Invest
About the speaker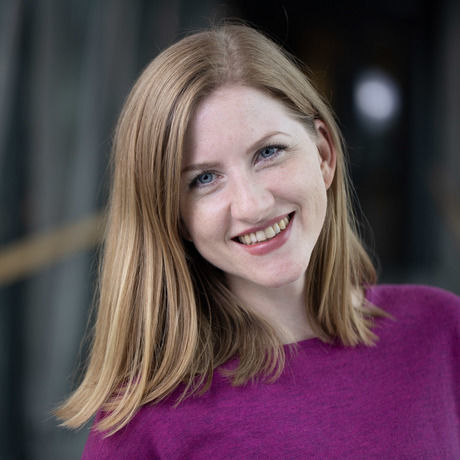 Nikol Mard is the founder of Network for Work, a project that empowers highly educated and skilled internationals to create and find meaningful, relevant work opportunities. Prior to starting Network for Work, Nikol spent two years researching the integration of immigrants in Norway from a gender perspective. Network for Work arose from Nikol's longstanding passion for equality and empowerment combined with her own experience as a trailing spouse in Norway. Nikol also established her own consulting company Mard Diversity Solutions, advising companies with their diversity and internationalization strategies.
Talk: 'You only get what you give' When we talk about investing in one's career most people think about the money spent on education and the time learning at an educational institution. In Scandinavia and Norway especially, it means investing time and energy into building a network. In the past, most natives never had to think about this consciously because they had been building their network since their school years. Now, in the age of regional and global mobility, as well as career transitions, networking becomes vital both for internationals looking to (re)start their career in Norway, and natives moving around the country or considering a career change. How to go about building a network and ensure the best 'return on investment'? About Network for Work Network for Work is on a mission to unlock the potential of international talent through a community that supports growth and independence, as well as to shine the light on international talent. They aim to be the go-to partner to create and find meaningful, relevant work opportunities through providing tools and resources, motivation and network.
Local partners
Making Waves apply strategy, design and technology — helping bold enterprises transform into successful digital businesses. A digital innovation partner to their clients, offering the full stack needed to become a digital winner. Creating experiences that inspire.
Originating in Amsterdam, Spaces was built on the idea that success breeds more success. That's why we've cultivated a community of members who are thinkers, achievers and imagineers. Spaces offers an inspiring work environment for professionals and growing businesses. Next to office space, there are memberships and meeting rooms to help you think, create and interact with like-minded people. Spaces has the goal to offer an inspirational surrounding with an entrepreneurial spirit where ideas are born, a company evolves and valuable relationships are being built. Spaces has locations in Europe, Canada, the United States, Latin America, Africa, Australia and Asia. For further information on Spaces please visit www.spacesworks.com.
Additional details
Doors Open at 7:30, Warm-up starts promptly at 8:00.
Details of this month's event — Speaker: Nikol Mard from Network for Work Warm-up: Drums with Maria Bovin de Labbé Venue: Spaces Calmeyers Breakfast: TBA
Location
Hosted at SPACES Calmeyers
Calmeyers gate 5
Oslo, Oslo Norway 0181
When February 28, 2020
7:30am - 9:00am