Nifa Akosua
November 15, 8:30am - 10:00am PST. Hosted at Oakland Museum of California
part of a series on Lost
About the speaker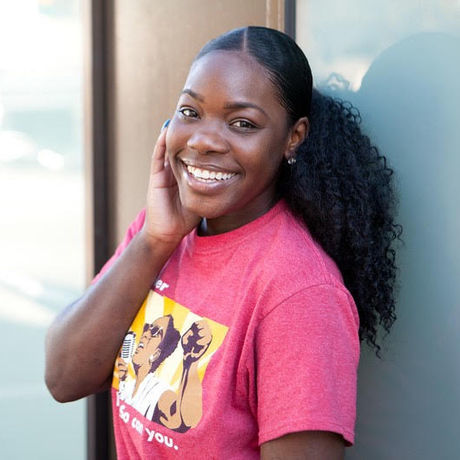 Organizer and Advocate at the Ella Baker Center for Human Rights, Nifa believes in centering people in their own narratives. She takes pride in holding healing space for community members and building strong bonds that focus on transformative relationships. At the Ella Baker Center she fights to hold elected officials accountable and shine light on any injustices being faced in communities. This is why she and co organizers are demanding to Audit the Alameda County Sheriff Greg Ahern for the atrocities that are happening at Santa Rita County Jail. As a woman who've lost many family members to incarceration and gun violence her passion is rooted deep in her work, she believes that turning pain into passion and healing through action is the stepping stones towards building healthy communities.
Local partners
Additional details
Join us for our final event of the year! Nifa Akousa from the Ella Baker Center will talk about the movement to audit the Alameda County Sherif's department.
The theme for this month is "Lost." Nifa's frank conversation on the Santa Rita county jail will be an arresting look at the lives we are losing to the judicial system in Alameda county.
Food this month will be potluck style. Please reach out to us via email if you have any questions. With your dish please bring a serving vessel, utensil, and list of potential allergens. We look forward to seeing what you cook up!
Location