Nick Mirabello
April 20, 8:30am - 10:00am EDT. Hosted at The Music Hall Loft
part of a series on Game
About the speaker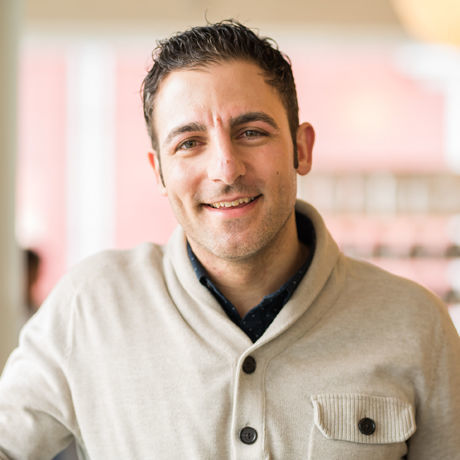 The Mental Game.
The human mind is the most powerful tool inside our bodies and we can train our brains to garner positive results even when adversity strikes. If you set your mind to it – you can achieve it. Life: it's a cerebral game, are you ready to play?
Nick Mirabello a true motivator and storyteller, a New Englander, the Chief Inspiration Officer of MassPay, Inc. Mirabello's main focus is workplace culture, employee engagement, and most recently tasked to build and lead the company's future Wellness Division. Back in 2010 Nick built a start-up, facilitating and orchestrating vision board workshops for individuals and companies. Still today the Founder & Chief Igniter of UROCK Marketing based in Portsmouth, NH has presented UROCK workshops and delivered keynotes in 8 different states, involving 50+companies. He takes pride in embracing every community he visits, throughout his career; twice he has been named Community Service Person of the Year. From his ala mater he was presented The Emerging Leader award and the 'fortitudo et spes' Courage and Hope award, he carries a sincere drive to make other people's dreams a reality. He has a zest for life, his first love is baseball, he is constantly trying to find the good in (almost) everyone and everything, he carries a healthy background in creative leadership, managing PR & Marketing teams: from Minor League Baseball –to– Disney On Ice. He is always encouraging others to pursue their passion.
His two favorite books: 
"The Last Lecture" by Randy Pausch and "From Good to Great: Why some companies make the leap…and why others don't" by Jim Collins. 
His two favorite movies: "Good Will Hunting" & "For Love of the Game." 
Favorite food: anything Italian and often will use bread as his other utensil
Nick and his fiancé reside on the seacoast of Maine and he is beyond thrilled to be a part of this Creative Morning Community.
Ways to connect with Nick:
Instagram: @themasspayway @URockMarketing
Twitter: @themasspayway @urockmarketing
Facebook: UROCK Marketing TheMassPayWay
Local partners
Additional details
This event is free, but advance registration is required. Registration opens at 9am on the Monday before the event. Please sign up for our newsletter to be notified when registration is open.
The event is held at The Music Hall LOFT. Doors open at 8:30. Breakfast will be served 8:30-9am. Talk begins at 9am and event ends at 10am. There is abundant paid parking behind the Music Hall Loft and on surrounding side streets.
CreativeMornings Portsmouth - PKX is a platform for individuals to share their own truths/stories as they define it. The viewpoints and opinions expressed by any individual do not represent or reflect larger viewpoints or opinions by the CreativeMornings organization or any local chapter and not should be taken as universal truths or professional advice of any kind.
Location
Hosted at The Music Hall Loft
131 Congress St
Portsmouth, NH 03801
When April 20, 2018
8:30am - 10:00am