Myron Glick
July 13, 8:30am - 10:00am EDT. Hosted at Shakespeare in Delaware Park
part of a series on Intention
About the speaker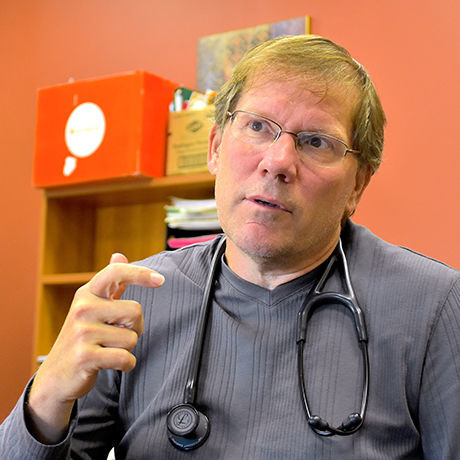 Dr. Myron Glick and his wife started Jericho Road back in 1997. At the time, it was just a little part of the current building on Barton Street. They had to get money from a bank to start the place and it started as a private business. Their goal was to serve those who needed health care the most, specifically the poor and people who are most vulnerable.
From the beginning, 20 years ago, Glick and his wife worked hard to serve people on the West Side of Buffalo and now they've spread out through all of Buffalo to serve those who needed health care the most—some who couldn't afford to pay and those who didn't have health insurance. "At the time it was me, my wife, a part-time nurse and front office person. The first week we saw three patients. Today, 20 years later we've grown tremendously."
Local partners
Additional details
We will be on Shakespeare Hill this month! Please join us on the lawn with your own picnic blanket, lawn chair, or maybe even beach umbrella! 😎 The hilltop platform will have accessible seating space as well.
Thanks to our awesome outdoor location, registration is unlimited this month! Breakfast and coffee are first come first serve, starting at 8:30 AM. ☕️
Location