A passionate, creative thinker and leader. Brings creative solutions to any project or challenge. Wear's ties on Tuesdays.
Branding: brand design and development. Refugees. Thai food. Clothes. The color lilac.
It's technically a quote from a TED talk... but that still counts as advice, right? "It's about the people you're designing for and how your work just might help them live better lives."
Being a math teacher. I secretly LOVE math! Don't tell anyone though... it'll wreck my reputation 🤓
How to tie a bowtie. (duh)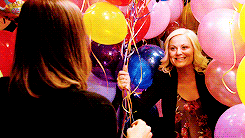 Nicholas' CreativeMornings activity