Mitchell Kaplan
May 17, 8:30am - 10:00am EDT. Hosted at Little River Miami / 7357 NW Miami Court
part of a series on Preserve
About the speaker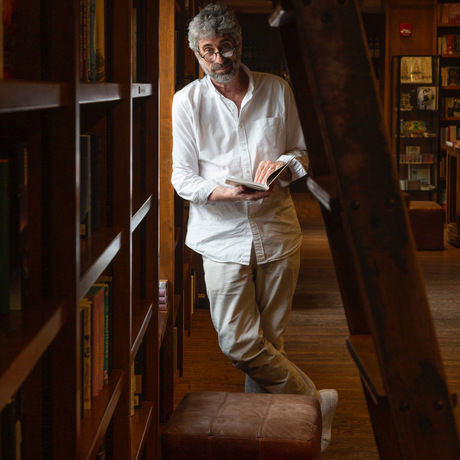 Mitchell has been in the book business for close to 30 years as owner of Books & Books independent bookstores. His unique view of the marketplace enables him to identify audiences for particular books and genres, as well as have a consistent relationship with editors and agents regarding the future potential of upcoming titles. Mitchell also hosts over 1000 authors a year through Books & Books and The Miami Book Fair International, which he co-founded. For twenty eight years, all book fairs in this country have adopted his model for themselves. In addition to overseeing seven bookstores, including one located in Grand Cayman, Kaplan serves as the Chair of the Miami Book Fair Board of Directors and on the steering committee of the Florida Center for the Literary Arts, Miami-Dade College's literary center. In 2011, he won the National Book Award's Literarian Award for Outstanding Service to the American Literary Community. He's developed close relationships with many writers across many disciplines and genres, and over the years has developed invaluable access. He lives in Miami with his wife, Rachelle, and their twin sons, Jonah and Daniel, and their daughter, Anya.
Local partners
Counter Culture Coffee is dedicated to finding and bringing to market the most exciting and delicious coffees in the world. We approach our work with a passion for the ideal of coffee perfection, a dedication to real sustainability, and a commitment to cutting-edge education throughout the coffee chain.
We are the direct result of a life long attraction to all things moto and the ever-loving pursuit of great coffee. We are dedicated to building and showcasing vintage cafe racers, producing superior quality "moto inspired" clothing that is Made in the USA, and serving the finest coffees from our friends at Counter Culture Coffee, and meticulously prepared teas from JoJo Tea.
Location