Mark Chambers
May 31, 8:30am - 10:00am EDT. Hosted at National Sawdust
part of a series on Preserve
About the speaker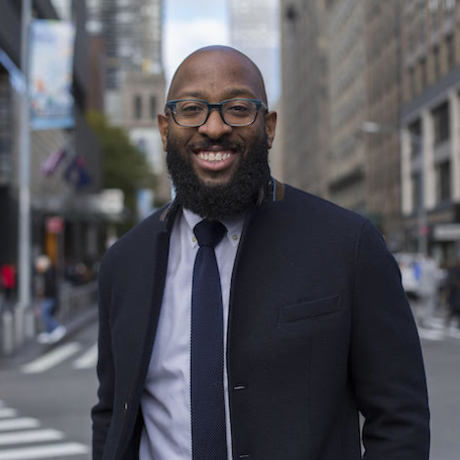 We're pleased to have Mark Chambers as our speaker for May's theme of Preserve.
Mark Chambers is an urbanist, an architect, and the Director of Sustainability for Mayor Bill de Blasio and the City of New York. In this role, he leads the development of policies, implementation, and advocacy programs that enhance the near-term and long-term sustainability of New York City's energy, waste, transportation and buildings sectors.
Most recently, Mark served as the Director of Sustainability and Energy for the Government of the District of Columbia where he managed energy supply and demand, as well as water and waste resource conservation efforts across Washington, D.C.'s municipal portfolio of buildings and properties. He holds a graduate degree in Public Policy and Management and an undergraduate degree in Architecture, both from Carnegie Mellon University in Pittsburgh. He lives in Washington Heights with his wife and two children.
Twitter: @growacity
Local partners
Additional details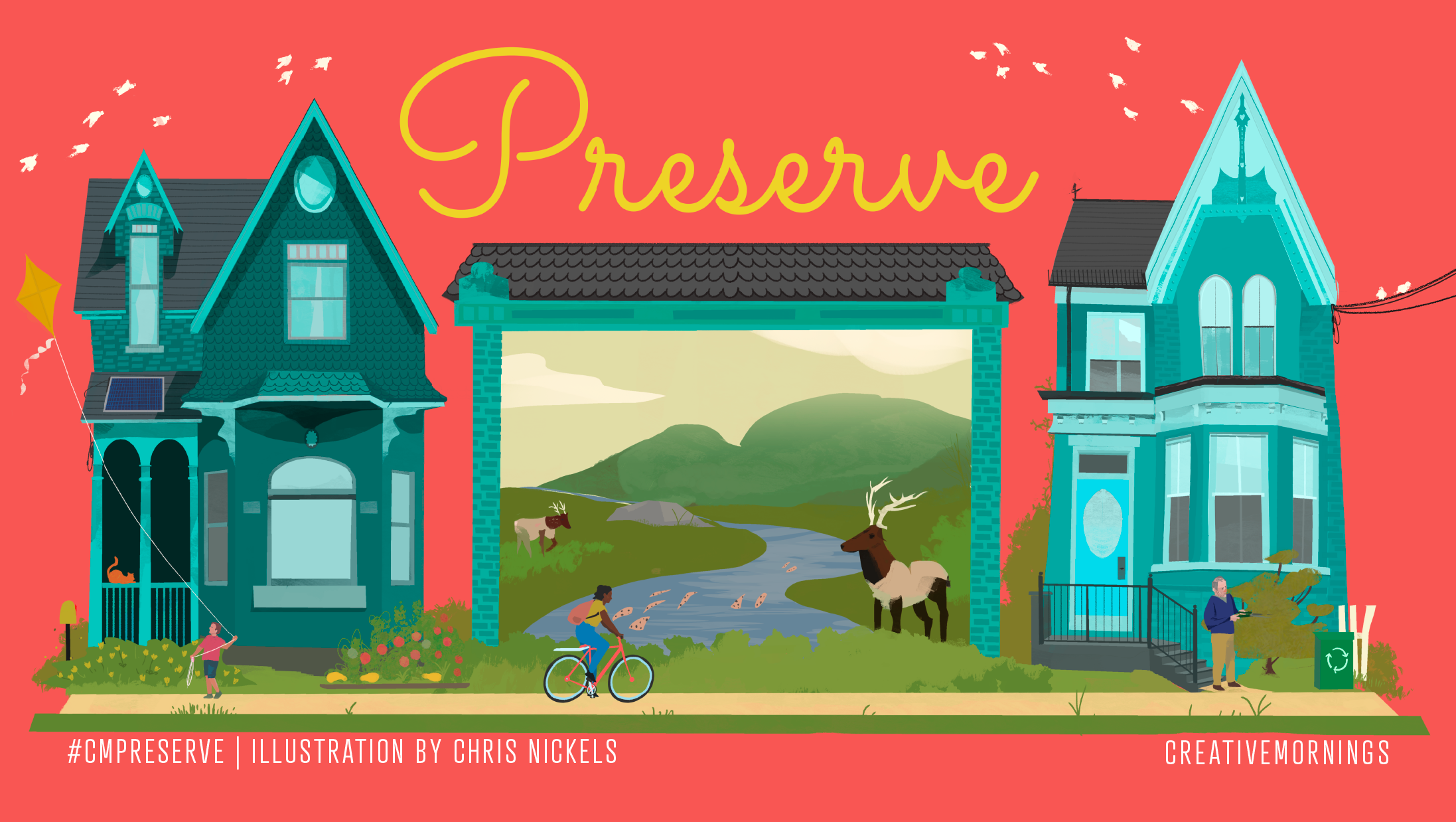 May's theme is Preserve
"The beauty in our world deserves to be cherished, sustained, and rediscovered. We share this life, and every day we have the opportunity to act as thoughtful participants in it."
Our Charleston chapter chose this month's exploration of Preserve and Chris Nickels illustrated the theme. Thank you to our Global Partners—Mailchimp, Adobe, and WordPress.com—for supporting us.
The CreativeMornings/NYC Choir makes its musical debut!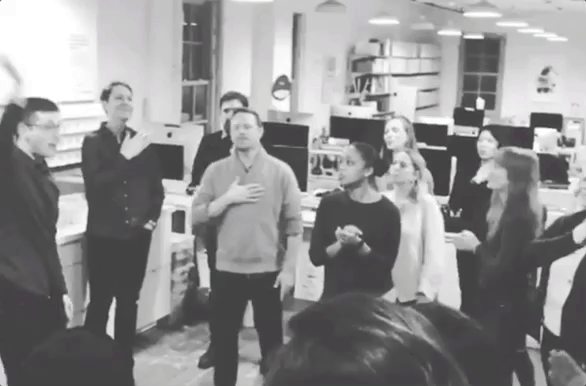 We're in for a special treat this month! After experiencing the joy of communal singing, our host, Tina Roth Eisenberg, decided that the CreativeMornings community should have its very own choir. We asked around and were surprised by the astounding level of interest! Now a few months in, our newly formed choir, led by Alex Canovas, is ready for its musical debut at National Sawdust. We can't wait to sing for you!
Our volunteer sign interpreter, Canara Price, joins us again this month.
Reserved seats are available for anyone who is Deaf or hard of hearing. Email us to reserve a ticket.
About our interpreter: Canara Price volunteers in the deaf community as an interpreter for civil rights organizations, churches, and several schools and agencies. She is the founder and executive director of People's Theatre, Inc., a non-profit organization exposing under privileged communities to the performing arts. She has produced and/or directed over 40 productions with this company. She is also an award winning producer and director as well as a member of Black Deaf Advocates, the SAG/AFTRA, National Association of Black Journalists, Delta Sigma Theta Sorority, Inc., and the National Council of Negro Women.
Location
Hosted at National Sawdust
80 North 6th Street
Brooklyn, New York 11249
When May 31, 2019
8:30am - 10:00am