"La verdadera humildad no es pensar menos de ti, es pensar menos en ti" C.S. Lewis
En esta entretenida charla, Leticia nos comparte desde su punto de vista profesional y personal lo que significa la humildad.
The contradiction of the humble competitiveness In this entertaining talk, Leticia shares from her professional and personal point of view what humility means.
About the speaker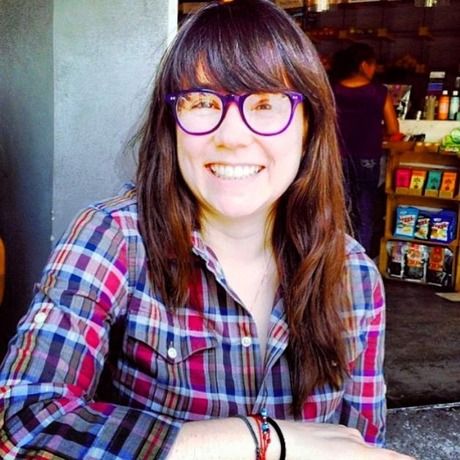 Desde 2008 Leticia es directora general de CREA (www.crea.org.mx), un organismo cuya misión es generar oportunidades de empleo en comunidades marginadas, y cuyo eje rector consiste en el desarrollo integral de las mujeres como tomadoras de decisiones y empresarias exitosas que se convierten en líderes en sus propias comunidades. Hasta la fecha, CREA ha trabajado con cerca de 1.200 mujeres, beneficiando a ellos y cerca de 2.500 miembros de sus familias y comunidades.
Ex alumna de las licenciaturas en Economía y Relaciones Internacionales en ITAM, maestría en desarollo comunitario y otra en Economía agrícola en la Universidad de California, Davis. Global Shapers de Miembro World Economic Forum Hub en Mexico (2013), Graduada de Singularity University (2013).
Leti es cofundadora de ImpactHubDF (www.hubdf.mx) que proporciona una plataforma única de colaboración para los emprendedores de alto impacto en México, dándoles acceso a un espacio de trabajo dinámico y una red de contactos y recursos locales y globales.
Fue seleccionada como uno de los mejores emprendedores sociales del mundo por Echoing Green en 2008; en 2009 como Architect of the Future de The Waldzell Institute; Finalista latinoamericana de los premios Cartier Women's Initiative Awards; en 2010 Boston StartingBloc Fellow 2010; recibió el Ted. K. Bradshaw Memorial Alumnus Award de la Universidad de California, Davis.
Favorite quotes from this talk See all
"

If you are a humble leader that promotes collaborations and inclusion, people are going to feel part of the team and will want to support the rest of the team members. — Leticia Jáuregui
"

Si eres un líder humilde que fomenta la colaboración y la inclusión, los integrantes de tu equipo van a sentirse parte de él y van a apoyar a los demás miembros. — Leticia Jáuregui
"

Humildad es aceptar que no sé todo, ver la diversidad en otros y aceptar diferentes puntos de vista. — Leticia Jáuregui
"

Humility, It´s exposing myself like I´m doing here, and accepting that I don´t know everything. — Leticia Jáuregui
"

I believe that the heart of any entrepreneurial venture is not the idea of the problem we want to solve per se, it´s the team that is being built, and how that team can become a leader together. — Leticia Jáuregui
Photos from this talk See all
navigateleft
navigateright
170

Lovely Attendees








see everyone