Katie Doble - TRANSIT(ion) to a Life and Career You Love
October 30, 8:30am - 10:00am MDT. Hosted at A Digital-Gathering!
part of a series on Transit
About the speaker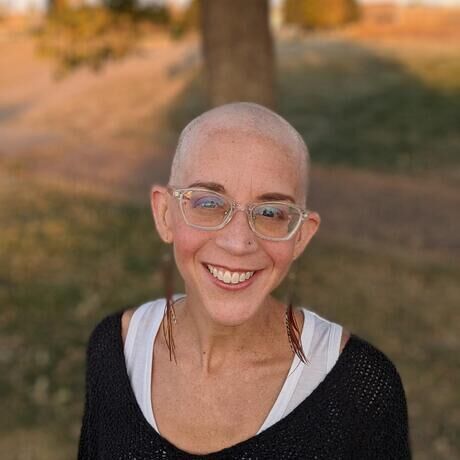 Katie Ortman Doble is a writer, motivational speaker, and Stage IV cancer thriver. From a young age, Doble was a social butterfly, quick to make friends and good at keeping in touch. She translated that innate ability to connect and build strong relationships into a successful career as a headhunter.
In 2013, Doble was diagnosed with ocular melanoma, which left her blind in her left eye. The following year, doctors discovered it had spread to her liver and in 2018, her brain. She continues her passion of connecting people professionally, but faced with an incurable cancer, Doble found her priorities in life shifting.
Doble's blog, Future Happy Self, is part self-exploration about her own journey to finding health and happiness and part advice column so that others may learn from her experience. Doble credits a mix of integrative healing, positive attitude, and Western medicine for allowing her to thrive with cancer for seven years and counting. She looks for the silver lining – or what she calls #CancerPerks – in everything cancer has thrown her way, which includes four clinical trials, two liver embolizations, and one gamma knife procedure.
In 2017, Doble was given the Courage Award from the Melanoma Research Foundation. In 2018, a five-part series on living wills written by Doble was featured on the Denver Hospice blog and picked up by Denver's local Fox affiliate.
Doble lives in Denver with her husband, Nick, whom she met after first connecting on LinkedIn, and their dog Alice. Doble and Alice have matching heterochromatic eyes. The Doble family loves to hike, bike, cook, read, travel, and spend time with family.
Additional details
After experiencing a curve ball in the form a stage 4 cancer diagnosis, Doble found her priorities in life, and with that her career, shifting. Doble will address how her challenges led her to a beautiful TRANSIT(ion) to create a life and career that support her goals and desires. She will talk about how we, as creatives, already possess the transit(ionary) powers to create our next chapter that allows us live the life of our dreams.
Location
Hosted at A Digital-Gathering!
Somewhere in the comfort of you home
Planet Earth, United States
When October 30, 2020
8:30am - 10:00am