Kalle Möller sharing his thoughts on the power of curiosity
Kalle Möller sharing his thoughts on the power of curiosity
About the speaker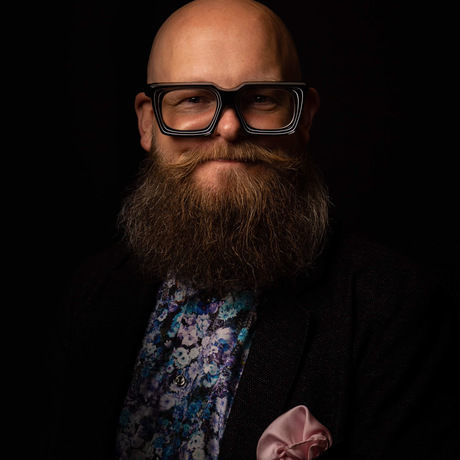 AS NAVID MODIRI HAS BECOME SICK WITH THE FLU, THE AWESOME KALLE MÖLLER WILL BE OUR SPEAKER THIS MONTH
Creativity is overrated
What does empathy has to do with innovation? Everything. Innovations is about creating something new that has value for someone else. Many people connect creativity and innovation, but maybe creativity is slightly overrated. If you don't know (or even don't care) about whom you are creating for, there is only a slim chance that it leads to becoming an innovation.
—
About Kalle: Kalle is a facilitator, innovation consultant and advisor. He started his career more than twenty years working with technology for the sake of technology (making things blink very, very expensively) and during the past eight years he has been working with people for the sake of people (and some of those people work with technology).
In 2011 Kalle was peacefully abducted from his engineering activities and recruited to a small team with the audacious goal to transform an organization of 5000 people (mainly engineers) to work with innovation based on a human centered approach instead of a technology focused approach.
Navid Modiri is a musician, lecturer, author and podcaster who was born in Iran, grew up in Gothenburg and now resides in Malmö.
We are super stoked to have him back in Gothenburg as our final speaker at the farewell event on December 12 (please note, it's a Thursday!) where he'll share his thoughts on why everything – yes eeeeeeeverything – is made up.


Problem booking a ticket? Sometimes our ticket system…well…has a will of it's own and acts up. If you for some reason are experiencing problems, send us an email and we'll help you out.
Favorite quotes from this talk See all
"

Imagine a world without curiosity. It would be rather pale, kind of bleak. — Karl-Magnus Möller
"

I have CreativeMornings to thank for my new-found interest in curiosity, that has been hidden in plain sight for me for a long time — Karl-Magnus Möller
"

Am I really going to wear a business suit and unicorn slippers on stage in front of 300 people? Yeah, why not?! — Karl-Magnus Möller
"

When I was three years old, I distroyed goverment property. Some would blame my parents, and they would be right. — Karl-Magnus Möller
Photos from this talk See all
navigateleft
navigateright
284

Lovely Attendees








see everyone