"Cuando el cambio llegue, elige no enfrentarlo, no seamos víctimas, mejor hay que emplear esa energía para crear algo nuevo"
En esta charla Jorge nos invita a tener conciencia de que nosotros generamos nuestro propio cambio; y así estar dispuestos a salir de nuestra zona de comfort. Aceptar el cambio para utilizarlo en nuestro beneficio.
About the speaker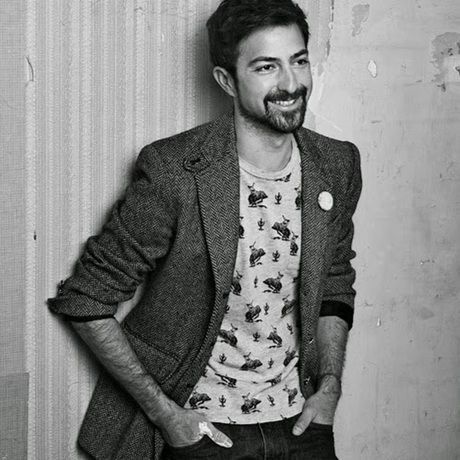 Tellaeche empieza su carrera artística a los 15 años con una exposición en Sony Art Walk en San Diego, California. Más tarde, ingresa a la escuela de pintura en Luxemburgo. Al regresar a México, estudia Diseño Gráfico en CETYS UNIVERSIDAD en Tijuana y abre una agencia de publicidad donde es Director de Arte. Al mismo tiempo, desarrolla su trabajo pictórico y expone su obra en diversas galerías en California.
Más tarde, colabora con el Museo de Arte Contemporáneo de San Diego (MCASD) y dirige el colectivo de curaduría experimental llamado Adapta Project. En 2009 regresa a la Ciudad de México, su ciudad natal. Desde entonces ha expuesto en diversas galerías de la capital como Traeger y Pinto, Medellin 174, Casa Libelula y autogestion. Ha tenido colaboraciones con marcas internacionales como Adidas, Comex, Durex, Hotel W, Delirio, I love Wok, El Palacio de Hierro, Domino's Pizza y para los proyectos All City Canvas, Corredor Cultural Roma Condesa, Tulum Art Project.
La responsabilidad social ha sido parte importante del trabajo de Jorge desde hace ya varios años. Ha realizado colaboraciones y donado obras para organizaciones de distintas causas sociales como BASTA, Arte Vivo, Oso Fredo, Fundación Rebecca de Alba y el movimiento Va Por Mi Cuenta que busca acabar con la desnutrición infantil en México. Y EQUIPO un proyecto para facilitar clases de arte a niños que se llama "mas que dos manos", en comunidades Mayas y en zonas donde no llega cultura y arte.
El año pasado Tellaeche presentó su exposición "INEVITABLE INEVITABLE INEVITABLE" en el MACT, Museo de Arte Contemporaneo de Tamaulipas y "This is who I am" en Nueva York en donde tambien fue comisionado hacer un mural para la CUNY University. El primer semestre del 2015 pinta un mural en Cancun como parte de World Art Destinations y dos murales en Nueva York para The Bushwick Collective.
En 2015 expuso su última colección de obra "Celebration of The Living" en la que incluye pintura en gran formato, instalación, arte objeto y dibujo. También pinto dos murales en Londres (en Southbank) y uno en la residencia mexicana en el Reino Unido como parte del Año Dual Inglaterra ­ Mexico y un mural de 370 m2 en la ciudad de Saltillo como parte del proyecto "Mural Central" con ARTO.
Favorite quotes from this talk See all
"

"Estás buscando, deseando románticamente un cambio, que a lo mejor nunca va a llegar y que tú mismo no estás produciendo" — Jorge Tellaeche
"

Si el cambio va a venir de todas maneras, entonces relájate. Relájate, acéptalo, y transforma toda esa energía hacia otra dirección. — Jorge Tellaeche
Photos from this talk See all
navigateleft
navigateright
259

Lovely Attendees






see everyone