Joey Bierman
June 9, 8:00am - 9:30am CDT. Hosted at Midtown Crossing
part of a series on Survival
About the speaker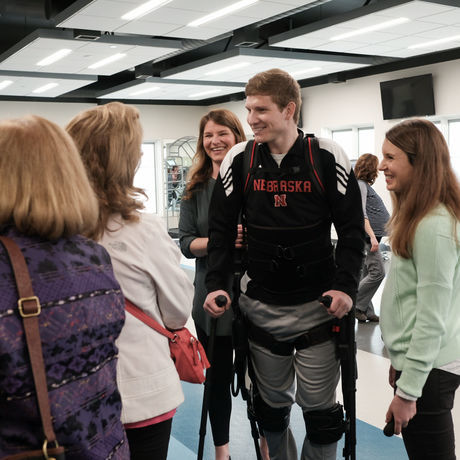 Senior at Wayne State College studying Marketing
At a young age, Joey had a catastrophic injury that would have made some people give up. While the injury may have closed some doors, it opened others. Hear how he persevered and learn how we are not defined by our circumstances, but by the choices we make.
Local partners
Dedicated creatives and members of the Greater Omaha Chamber have partnered together to bring CreativeMornings to the Omaha community. We are committed to building a connected, supportive community where all are welcome to learn and be inspired!
Additional details
June's CreativeMornings will be held at Turner Park outdoors in the amphitheater! In case of rain, we will relocate to Crave. There is free 3 hours of parking in the garage.
Location
Hosted at Midtown Crossing
3110 Farnam St
Omaha, Nebraska 68131
When June 9, 2017
8:00am - 9:30am