Jennifer Newman
July 19, 8:30am - 10:00am PDT. Hosted at Urban Hive
part of a series on End
About the speaker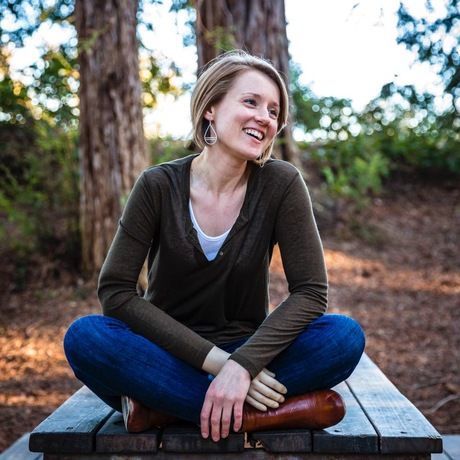 Jennifer Newman is a brand director by day and the founder of Creating Your Own Path, a podcast and media company aimed at bridging the gap between creative endeavors and career fulfillment. The podcast, launched in early 2014, features interviews with inspiring individuals and change-makers from various creative industries. It's become a platform for collaborations like the CYOP Artist Residency and creative expressions, including Jennifer's first book "100 Days of Discussion" and physical products celebrating the conversations had on the show. To learn more about Jennifer's work, visit creatingyourownpath.com
We've all heard that cliche about one door closing and another opening, but platitudes like that one glaze over a very important part of the transitions of our lives: the moment (or collection of moments) when the end of one thing meets the beginning of another. No matter what's ending — a job, a marraige, the life of a loved one, or a really good book — paying attention to those moments is crucial as we process our movements through this life.
Jen will share her own experiences in refining her "pay attention" muscles and how learning from those moments is changing the way she views loss.
Local partners
The Mill at Broadway is an urban community inspired by the idea of living connected, untethered, and free, regardless of what walk of life you are on. Our vision is to bring a unique community to Downtown Sacramento that will literally redefine what it means to be a homeowner
We are a community of 300 dreamers, builders, and changemakers. Sacramento's largest coworking community is made up of more than 300 entrepreneurs, designers, coders, creatives, and changemakers who make our world better with the companies they build, the people they help, and the products they create.
Additional details
Our event will be held at the beautiful Urban Hive in Midtown. Detailed map here!
CreativeMornings proudly states that "Everyone is Welcome." Our events are wheelchair accessible and we welcome babes in arms. If you a question or request for additional accommodations please send us a note!
Location
Hosted at Urban Hive
1601 Alhambra Blvd
Sacramento, CA 95816
When July 19, 2019
8:30am - 10:00am