Jeff Quinn
April 21, 8:00am - 9:30am CDT. Hosted at Kaneko
part of a series on Beyond
About the speaker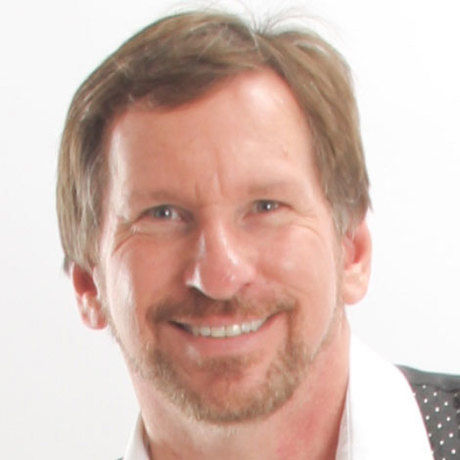 Throughout his adult life, Omaha native Jeff Quinn has been involved in creative employment. Jeff spent over 16 years in radio broadcasting, both on air and behind the scenes writing commercials and developing promotions. He has written for two international radio comedy services and in 1989 was part of a team that brought two tons of the Berlin Wall to the United States, chopped it up, and sold the pieces to radio stations across the country.
After leaving the radio industry in 2000, Jeff went on to become a successful magician and hypnotist and for the last decade has performed an average of 350 shows per year across the country. He's won numerous awards for his performances and contributions to the art of magic and in the summer of 2016 he took office as the 100th President of the Society of American Magicians, the world's oldest and most prestigious magic organization. Jeff is also the first President of the S.A.M. to come from the state of Nebraska.
Jeff lives in Elkhorn, Nebraska with is lovely wife, Tammy and their socially-inept Chihuahua, Daisy.
Local partners
Dedicated creatives and members of the Greater Omaha Chamber have partnered together to bring CreativeMornings to the Omaha community. We are committed to building a connected, supportive community where all are welcome to learn and be inspired!
KANEKO is a 501©(3), public non-profit cultural organization, exploring and encouraging the process of creativity, and how it impacts our lives. We believe that everyone can be creative; the challenge is to recognize opportunities for creative effort. As humans we need to harness and cultivate creativity in our citizens and invest in a creative society.
Additional details
Beyond: A Magical Journey. Join magician Jeff Quinn as he discusses what it takes to go beyond the limits and make the impossible possible. From a very young age, Jeff was faced with obstacles that made it very unlikely that he would wind up as a successful entertainer. For the last decade he's been performing between 300 and 350 shows per year and has accomplished some remarkable achievements in the world of magic. This presentation promises to be both amazing and inspiring.
Location
Hosted at Kaneko
1111 Jones St
Omaha, Nebraska 68102
When April 21, 2017
8:00am - 9:30am