Isabella Borrelli [virtual]
– Hosted at Casa tua, your cozy place
part of a series on Divergent
About the speaker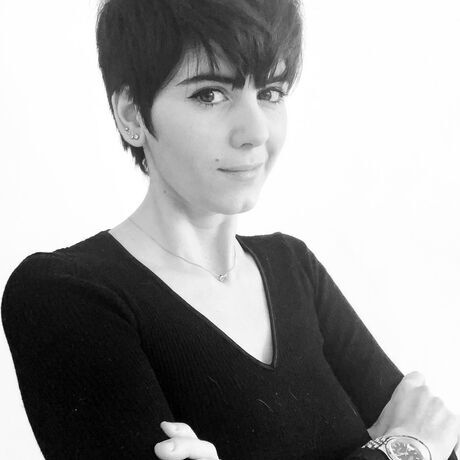 Isabella (1989, she/they) si laurea con il massimo dei voti in Scienze di Governo e della comunicazione pubblica, ma inizia a lavorare e a fare attivismo già da giovanissimo. Digital strategist per Latte Creative si occupa di progettare le strategie di comunicazione per istituzioni come i ministeri italiani, grandi organizzazioni internazionali come Oxfam e Operation Smile, ma anche come attivista femminista intersezionale e LGBT+ per la Casa delle Donne Lucha y Siesta, il progetto Prime Minister e la Casa Internazionale delle donne di Orlando a Bologna. Specializzata in advocacy e movimento di opinione è assistente di cattedra e cultrice della materia per "Gender Politics" all'Università LUISS Guido Carli, specializzandosi in Queer Theories. Nel 2020 co-fonda Think tank Period, di cui è Vice Presidente, per produrre policy, fare advocacy, data feminism e formazione su tematiche di genere. Docente in digital media per Talent Garden di Roma, insegna anche all'Università degli studi di Padova. Speaker ispirazionale femminista intersezionale e LGBT+ ha avuto la fortuna di salire sui palchi del TEDx, degli Stati Generali Italiani dell'Inclusione, CampusParty, IGF Youth sostenuto e promosso dall'ONU tra gli altri. Per Ladynomics è una delle 140 femministe italiane del 2019, per Startup Italiani una delle 1000 donne che stanno cambiando l'Italia (2019, 2020).
Local partners
Alpaca is a cooperative of graphic designers who work for the public benefit. Our aim is the scientific and social awareness and the promotion of information accessibility through the design of visual tools.
Additional details
Be queer: essere divergente Mia nonna da bambina mi diceva che i poveri sono diversi, mentre i ricchi sono eccentrici. Non si riferiva alle risorse economiche, si riferiva in maniera spietata alla percezione della società e lo faceva perché voleva proteggermi da chi ero. Da adulta ho deciso che era inutile nascondere il mio essere "deviante" ma che poteva diventare il mio emblema, la mia bandiera come professionista. Se c'erano poche strategist donna, io avrei rivendicato l'essere una donna queer strategist. Il mio coming out ha trasformato anche la cifra del mio lavoro: occupandomi di advocacy - movimento di opinione - il mio approccio strategico sembra funzionare particolarmente perché è inaspettato, diverso, out of the box. E perché gli ideali e i valori su cui lavoro per grandi ONG, istituzioni e brand sono i miei valori e ideali. Ogni campagna la affronto per rendere meno straight il mondo in cui viviamo, ma piuttosto curvilineo. Tra case study (Lucha y Siesta, MIUR e M9) e storia personale stavolta il bagno è in fondo a sinistra.
Location
Hosted at Casa tua, your cozy place
--Your IP--
Bologna, Italy
When
–