"Is it possible to talk without talking?" with Design Remo
September 25, 8:00am - 9:00am CEST. Hosted at Zoom
part of a series on Spectrum
About the speaker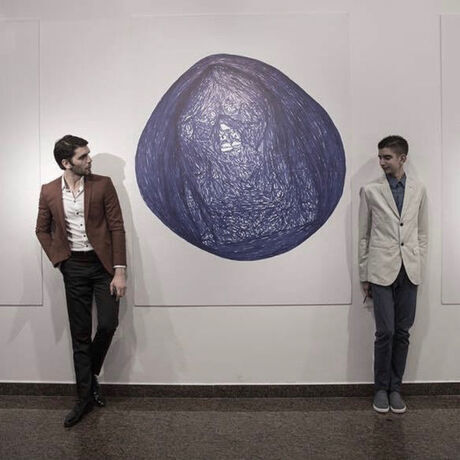 Tayfun Yilmaz is 28 years old and lives in Ankara, Turkey. Working as a communication professional during weekdays, weekends are the days for Tayfun to support his autistic brother Remzi with his art and his designer brand, Remo. In 2015, Tayfun launched the brand Remo for Remzi to introduce his talent in art. Aiming to improve Remzi's social inclusion, the brand advocates that autism is not a disease or abnormality but a different, special identity. Sponsored by the brand, Remzi opened exhibitions in Ankara, Istanbul, and Oslo. Placing art as a communicator between the world and Remzi, Remo wants to inspire and change the perception of autism in our societies.
Talk: Is it possible to talk without talking?
Do we all need to be "normal" or can we create a better and more equal society with our differences? Do we need to talk, or can art tell our stories to others? Remo is a designer brand of an autistic young artist Remzi. Twelve years ago, he began to draw his thoughts, feelings, desires and never stopped. Later, he began creating sculptures out of his drawings. Five years ago, his brother Tayfun launched a brand for him to introduce his art. The brand became his access to the outside world. Through different projects, Remzi touched on the lives of other persons with autism, collaborated with autistic talents in Norway, inspired families that their autistic siblings are not abnormal but different. Remzi continues to create, Remo continues to inspire and make a change.
Local partners
Additional details
Virtual event
Prepare your favorite hot drink and we´ll meet soon! More details in your inbox after registration.
Location
Hosted at Zoom
Cozy corner with a coffee in hand!
Oslo, Norway
When September 25, 2020
8:00am - 9:00am