Illene Sofranko
May 24, 8:30am - 10:00am EDT. Hosted at Station House
part of a series on Preserve
About the speaker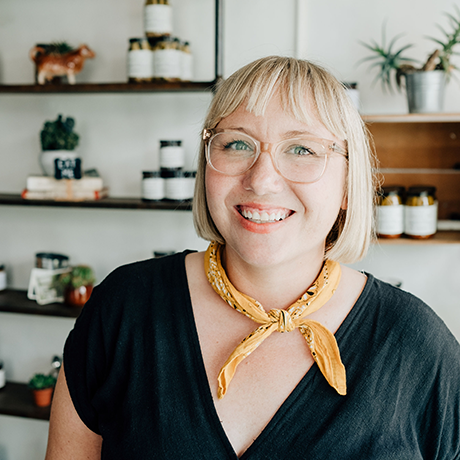 Illene Sofranko preserves food for a living. Her business, The Urban Canning Company, is a labor of love with roots in her family's history of canning. But the path to her current success was a winding one that took her far away from her family and truth before circling back home. In this talk, Illene shares lessons from each stage of her journey and reveals why embracing who you really are is the key to it all.
Illene Sofranko is the founder and owner of The Urban Canning Company, a St. Pete-born business offering one of a kind, hand crafted and naturally preserved foods like jams, pickles, beer mustards, and sauerkraut to a local and national market. They specialize in interesting flavor compositions and use only the freshest produce, working closely with local farms to make the most of the seasons.
Local partners
Additional details
Join us for PRESERVE themed talk at our home venue Station House.
Our beverage mains MADE Coffee and TeBella Tea are bringing the drinks! And Pete's General is bringing the best bagels in St. Pete, plus some spreads and jam from The Urban Canning Co..
Avery Moore performs, Wax&Hive is cooking up some new design treats for us, and resident poet Gio Cerro will prove why poetry is his jam.
Doors open at 8:00am, programming starts around 8:30, speaker on-stage by 9. Pre-registration is required (but free!). Typical DTSP parking, so please walk, bike, carpool, or take public transportation if you can.
In order to ensure our global impact is more about great ideas than garbage, we ask that you please BRING YOUR OWN MUG. Gold star if you bring a mug AND a friend!
We compost with Suncoast Compost and you probably should too.
Location
Hosted at Station House
260 1st Ave S
St. Pete, Florida 33701
When May 24, 2019
8:30am - 10:00am